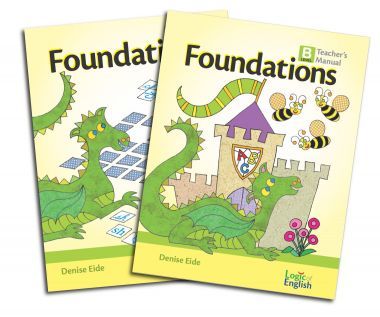 Foundations, Level B by Logic of English for ages 4-7
Phonics with Phonograms App (ages 4 to adult) & Doodling Dragons App (ages 2-7)
Cost: Customize your Package here
Foundations Level B - Teacher's Manual (print or PDF) - $38.00
Foundations Level B - Student Workbook (print or PDF family license) - $18.00
Phonograms App - $2.99
Doodling Dragons App - $4.99
Bentz Test Laboratory is a big fan of Logic of English and their Foundations program! We reviewed Level A last year, you can read more about it here. This time around, my tester was ready to advance to Foundations, Level B.

This is a fully integrated, research-based, systematic curriculum designed to teach your child handwriting (cursive or manuscript editions available), phonemic awareness, spelling rules and high frequency words - altogether in a single, easy-to-use program . We chose the manuscript version -but, if you have a student that struggles with fine motor skills or letter reversals, they suggest beginning with cursive.
In Level B, we focused on learning upper and lower case letters, becoming familiar with their names and sounds while advancing to reading short sentences. Typically, this is used by children in Kindergarten, but Logic of English programs are completely customizable to your child's level, not just a grade level. Do you need some help deciding if this is the right place to start? Check out this handy guide. Ready to check out some samples?
Level B is 40 lessons, with 8 additional review/assessment lessons (every 5th lesson). The assessments are used to provide information on what skills may need additional practice. The focus is on mastery.
One of my favorite aspects of this program are the speech tips included throughout. My tester has been doing speech therapy for years. The articulation guides are very useful if you have a student struggling in this area.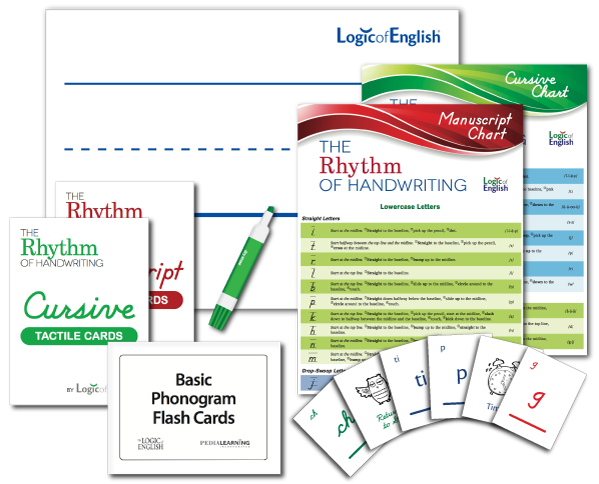 This is a multi-sensory program. Tips, games and other activities are included in each lesson, and all clearly explained in the Teacher's Manual. The supplemental, but essential Reusable Resources of Basic Phonogram Flash Cards - $18, Phonogram Game Cards - Red Manuscript - $10, Student Whiteboard - Full Size - $12, Rhythm of Handwriting Manuscript Tactile Cards - $28, Manuscript Handwriting Quick Reference - $10 are the spice of this program. Multiple ways to engage your student in the process of learning to read and write. My tester thoroughly enjoys the whiteboard! Additional resources, which are optional add-ons to lessons, are clearly included in the lesson prep section.
Lesson B features many different ways to practice what is being learned. We especially enjoyed the "phonogram" days - i.e. "TH Day" - with suggestions of ways to incorporate the phonogram into other activities like - reading the THermometer, counting to THirteen, and others.
Phongram practice is taken off the page with games and activities. "Phonogram tightrope" was a favorite of my tester. When shown the card, she had to correctly sound the phonogram - if she did, she could keep taking one step (heel touching her toe). When she reached the destination - she won. I love that it is so rich in content, but so easy to implement! The Teacher Manual is clearly designed with everything you need in one place.
The Student Workbook is colorful, and high quality. It includes 8 tear out, full color, Student Readers as well. My tester really likes the color (I know it shouldn't make a big difference, but she likes it much better than the boring black and white only). The pages are perforated, and easy to remove it you want. For multiple students - you can purchase this in a PDF form that you can repring.
This is a very comprehensive program, and it's a lot of fun too! The games, activities and multi-sensory approach keep the learning lively, and my tester eager to do more. Because my tester has struggled so much with speech articulation, as well as learning to read - Logic of English has truly been a God-send. This program is so well balanced that she is able to keep making progress step-by-step, without losing her joy! This program's variety is just what many struggling learners will love.
Other fun tools to consider for your teaching toolkit are the Logic of English Apps: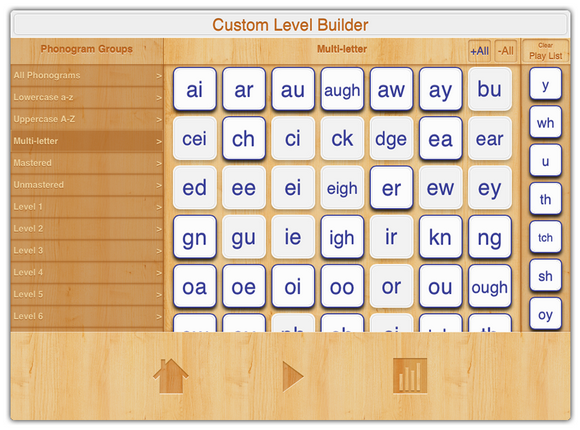 Phonics with Phonograms App - $ 2.99
Students HEAR the sound, SEE the phonogram, and TOUCH the matching card. With 10 guided levels to teach the 74 phonograms needed to read and spell 98% of English words, it's great for all ages. Works on iPad, iPhone, and iPod Touch. We loved being able to take our reading practice on the road with us. It's a great way to learn and entertain. Customizable too!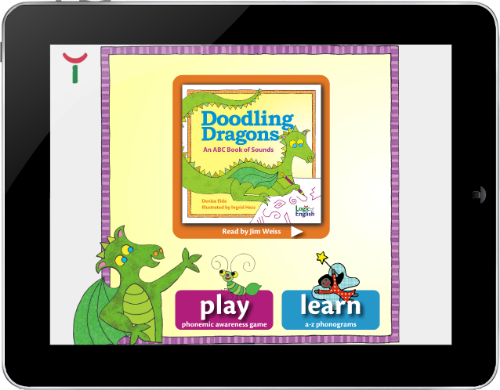 Doodling Dragons App - $4.99
You can listen to the Doodling Dragons book, read by Jim Weiss. They can also interact with the illustrations and play games all while learning the letter sounds. A great way to introduces phonograms!
See Reviews for other Logic of English products:Essentials: Logic of English Complete Set, Rhythm of Handwriting Complete Set, Foundations, Level A, & Foundations, Level C
Find Logic of English on Facebook, Twitter, Pinterest, and YouTube!
See what other members of the Crew thought here