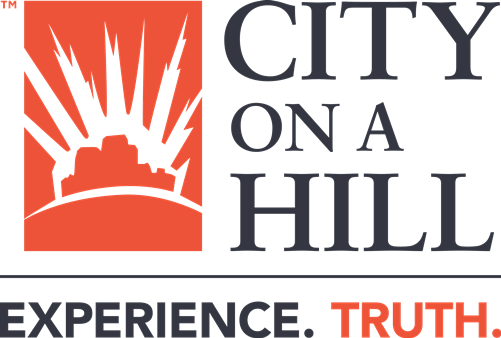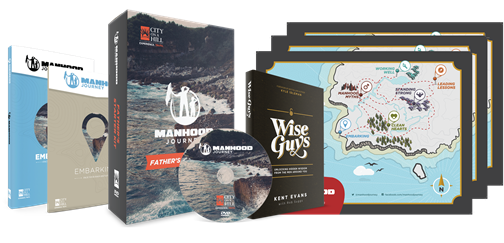 Manhood Journey Father's Starter Kit from Manhood Journey & City on a Hill Studio
The Bentz Test Laboratory has been exploring something for the men this time. They have been working through the
Manhood Journey Father's Starter Kit
from
Manhood Journey & City on a Hill Studio
together.
The
Manhood Journey Father's Starter Kit
comes with everything you need to start creating intentional father/son time and discussions. It is
recommended for ages 8-17 and includes:
1 on 1 Guide
Group Guide
10 Maprochures
DVD
Wise Guys: Unlocking Hidden Wisdom from the Men Around You written by Kent Evans with Rob Suggs
This kit is designed to be used by fathers and sons or small groups of committed male role models. My testers were my husband and his four sons... ages 11-17 (a small group!)
The
Embarking
program is the first of 6 modules. The
1 on 1 Guide
is a notebook style guide for dad to use to facilitate the discussion. It includes instructions for dad, reviews, discussion questions, scripture and helpful tips. It is divided into six sessions:
Week 1: Preparing for the Journey
Week 2: Setting Out on the Journey
Week 3: Relying on the Compass
Week 4: Seeking Guidance Along the Way
Week 5: Encountering Others Along the Journey
Week 6: We Have Embarked – Where to Next?
The Group Guide
gives a plan to use this study in a group, along with demonstrations, activities and discussion questions. In this module - the "Five Rocks of a Godly Man" are introduced and used to provide valuable lessons and discussion times for fathers and sons. The Five Rocks are:
Trusts God
Knows His Word
Prays Fervently
Builds Relationships
Serves Others
The DVD features introductory videos for each of the other modules:
Clean Hearts
Working Well
Standing Strong
Manhood Myths
Leading Lessons
The Maprochure
is used as a visual of your journey, a way to "chart your course".

This was exactly the tool my husband needed to get them started with some Father/Son time. Having it all together in one place, made it easy for them to jump in.

Wise Guys: Unlocking Hidden Wisdom from the Men Around You is included in this module as well. It's a 17 chapter softcover book. The chapters are short and focus on lessons the author has learned from the men in his life. It's a very easy to pick up book, and each chapter includes questions that can be used for group discussion. My husband and older sons are planning to read it together.

My testers really enjoyed the intentional and directed conversations they were having as they worked through this module. They sometimes found the structure a bit confusing...and they didn't do some of the activities, like painting the names of the five rocks out in the yard (one teenage son asked me if this was "written by a girl" because of that..) However, once they started talking, it was all good, and that is the main point!



Find
Manhood Journey & City on a Hill Studio
on Social Media:
Manhood Journey
Facebook:
https://www.facebook.com/manhoodjourney
Twitter:
https://twitter.com/manhoodjourney
@manhoodjourney
City on a Hill
Facebook:
https://www.facebook.com/FollowCityOnAHill
Twitter:
https://twitter.com/COAHStudio
Hashtags:
#hsreviews #mentoringsons #manhoodjourney #biblestudyforboys