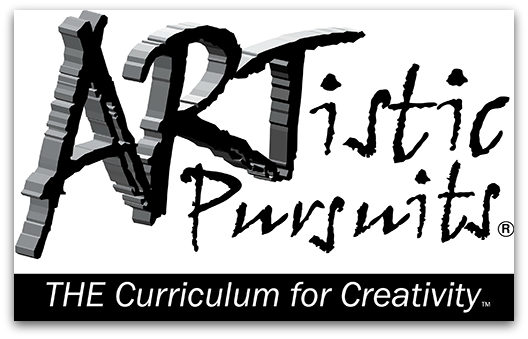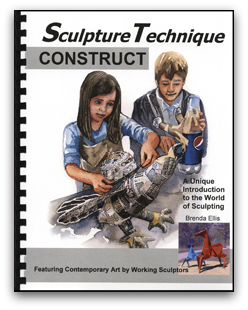 Sculpture Technique: Construct by ARTistic Pursuits
For ages 11-18 - Cost: $47.95
Are you the artsy type? Or, maybe not? Either way, you are going to love this curriculum! ARTistic Pursuits

is an award winning curriculum that will have your children learning, creating and having fun - all at the same time. With 13 different books available - ages Prek-High School, you can find the perfect starting spot to get your children enthusiastic about art. We are excited to introduce you to a brand new book in their lineup -

Sculpture Technique: Construct. This is a first of it's kind art curriculum, much more than just an "arts & crafts" series - these books focus on the processes of working with different types of materials to introduce the elements of sculpture in ways that your student can do independently.
The Bentz Test Laboratory selected our 11 yr. old, creative tester to take a peek at Sculpture Technique: Construct. This tester could not wait to dig into this. This year long curriculum is organized around 4 Units focusing on the elements in three-dimensional art:
Creating Form in Papermaking
Creating Planes in Cardboard
Creating Motion with Papier-Mache
Creating Volume with Wire.
Each unit can be used independently and in any order. My tester picked Papier-Mache to begin exploring. By teaching the process, your student will focus on the elements of this type of art with examples from contemporary artists. The Papier-Mache unit's focus is on creating motion in their pieces.
During Project inspiration phase, the student becomes familiar with the type of material being used, and and is inspired by their own creativity for the project they will undertake.
Project execution takes them step-by-step through the process with clear instructions and examples. The student is creating their very own, one-of-a-kind masterpiece. ARTistic Pursuits is giving them the guidance through the process - but, they are not creating a cookie-cutter replica. This is real art instruction, designed to help them develop their own skills.
One of our favorite features of this book was the pictures of sculpture from contemporary artists. In addition to learning the process, there is a good amount of art appreciation being taught as well. I love how ARTistic Pursuits combines both to give a well-rounded approach to art instruction.
My tester took off with this project - completely on her own! The easy to understand instructions and readily available materials, made it so very easy for her (and painless for me...). She was able to easily follow the instructions, which are written in a conversational tone, directly to the student. My tester appreciated the numerous diagrams and pictures that outline each step. "Hands on" and "Hands off" symbols let her now when she needed to stop - for example - Papier-Mache needs drying time. This is a very self-guided curriculum, but all the instruction she needed to succeed with her project was clearly included. What a great way to encourage independent thinking and creativity!
At the end of each unit - there is an Evaluation to reflect on what they accomplished. Advanced methods were also discussed, i.e. using fabic, adding texture, and even repairs.
While her project turned out quite simple - she was extremely pleased with her efforts. Her ability to pick this book up, and work independently really boosted her confidence!
We have used ARTistic Pursuits for several years, and I can report that this curriculum truly delivers a high-quality art experience - for both you and your child. It's easy to teach, well-written and very affordable. So, even if you don't feel qualified, or excited about teaching art... this curriculum can help deliver an outstanding art education for your students!
Check out some of the other titles the TOS Review Crew worked with: Sculpture Technique: Model,
The Way They See It (Preschool) , Early Elementary K-3, Book 1: Introduction to the Visual Arts , Early Elementary K-3, Book 2: Stories of Artists and Their Art, Early Elementary K-3, Book 3: Modern Painting and Sculpture ,Elementary 4-5, Book 1: The Elements of Art and Composition, Elementary 4-5, Book 2: Color and Composition

Find ARTistic Pursuits on Facebook!
See what other members of the Crew thought here