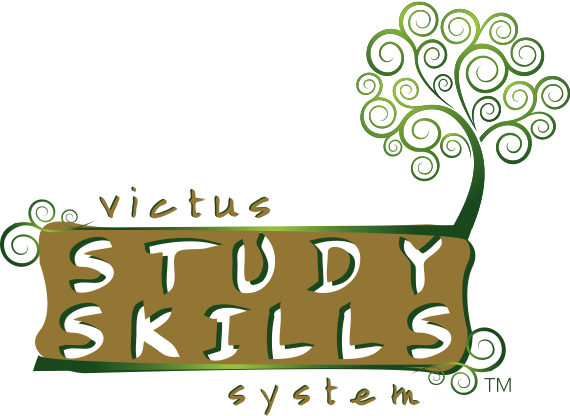 Victus Study Skills System by Victus Study Skills System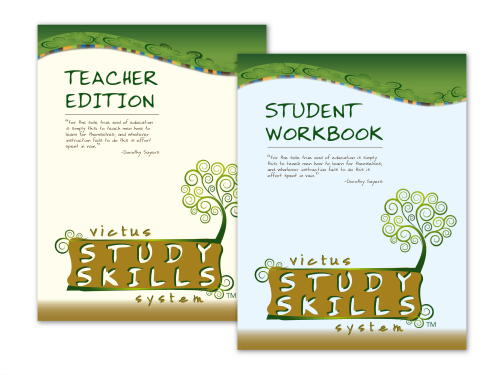 Student Workbook - $20 - and Teacher Edition - $40
"The Latin word victus means a way of life. The Victus Study Skills System is based on the premise that effective study is best when it is a system of study and when it becomes a way of life."
The Bentz Test Laboratory has a goal that all our testers will love to learn, but love to study? Hmmm... how are we doing on that one? We decided to take a look at our study habits while working on this program.
Check out a short intro video for the Victus Study Skills System:
The 3 cornerstone questions for personal success are each addressed: "Where are you now?", "Where do you want to be?", and "How do you get there?" Using a teacher led model: purpose, preparation and procedure are covered in 10 sessions designed to be taught sequentially in 5 - 1 hour sessions. The actual amount of time spent on each lesson will vary from student to student, but it is important to maintain the sequence of the lessons in the order they are presented. The Teacher Edition will help you understand the scheme of the course, the lessons to be taught, and offers supplemental materials to use throughout the course. The Student Edition contains all the worksheets and forms to complete as they work through the concepts.
The Bentz Test Laboratory has several testers in high school, or about to enter it. We decided to work through the Victus Study Skills System together for this review.
Lesson 1 focuses on "Where am I now?" - They do this by completing a study habits checklist, investigating learning strengths and determining your own learning strength. We have spent some time reviewing our learning styles, and most of my testers felt pretty confident that they know "where they are now", definitely a good place to start!
Lesson 2 & 3 dive into "Where do I want to be?" with mission statements, goals/priorities, and a very helpful chart for developing SMART -specific, measurable, achievable, realistic and time bound goals for each season of the year. This was extremely useful for my testers. It forced them to evaulate their goals to come up with personal objectives plus an action plan in various areas - academics, extracurricular, physical fitness/health, and family/personal areas. I realized that we talk about our "plans" frequently - but, have never actually put pen to paper with a written outline of specific goals. This is such a great exercise - I recommend all parents participate as well! Each of my testers completed this session with a summer reading plan, a community service project they would like to get involved in, a spiritual growth goal, and a plan for a physical fitness activity to participate in. Best of all, we can go back and evaluate how we did! We will definitely use this tool each season.
Sessions 4 - 10 concentrate on "How do I get there?" - Time management, organization and study environment, PQRST (a new way to read material), listening skills, note taking, test taking, and a review of what they have learned are all covered with helpful teaching, tips and practice examples. These are all effective, easy-to-use tips and tools that every student should learn how to use. My testers were eager to learn new test taking procedures, as our standardized testing is right around the corner. I realized that in our homeschool environment - my testers had rarely ever taken notes. The note-taking instruction and practice was a valuable tool they will need in college. They practiced these new skills by taking sermon notes at church too!
The Appendix offers reproducible forms to help with goal setting, getting organized, schedules, and mnemonic devices and strategies to reinforce the skills they have been learning.
This is just the practical, logical, step-by-step how-to that my testers needed to help them succeed at study. It's not a long, complicated course. It's a straightforward, easy to implement path to better study skills.
I think every student should take some time to work through the material in this program. It is useful and motivating, not just for your students - but for homeschooling parents as well!
Find Victus Study Skills on Facebook and Twitter
Check out what the rest of the Crew had to say here!