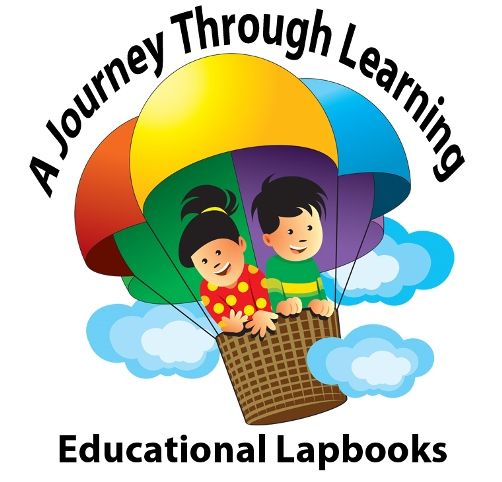 Apologia Flying Creatures of the Fifth Day Lapbook from A Journey Through Learning Lapbooks
We love lapbooks at Bentz Academy and we can't wait to introduce you to our newest adventure - Apologia Flying Creatures of the Fifth Day Lapbook from A Journey Through Learning Lapbooks.
This learning lapbook comes as a PDF download that you can print at home. You may be wondering... What is a Lapbook? Check out this introductory video. Lapbooks are an interactive way to get your 2nd - 7th graders involved in learning. Since we are currently using Apologia's Young Explorer Series at our Co-op science, this was a perfect addition. You can find dozens of Lapbook titles to match what you are studying, or create your own unit study with a theme.
For this lapbook, you get PDF files in both black & white or color options. We choose the color option, and are delighted with how it looks! This is a GIANT resource - 177 pages. It contains a lapbook for each lesson in the book - 14 in all. You will need the textbook to accompany this lapbook.
The lapbook folder includes mini books for specific topics covered in each lesson. By involving your student in the hands-on part of creating them, the learning really sticks. We love the HUGE variety of mini books in A Journey Through Learning's lapbooks - you get copywork, diagrams, flaps, wheels, and more. Best of all - it's all designed for you, ready to print and in color!
You simply print the pages, and give them a file folder, some glue, staple and brads. They get to do the rest.
Each page shows which lesson it is for, and gives clear directions on how to assemble the minibook, where to place in in the lapbook, and where to find the information in the text. It's really so easy!
My testers are in 3rd (daughter), 4th (daughter), and 6th (son). I will admit that my daughters truly love lapbooking, my son - a little less. But, we have found a way that makes it less intimidating - I do all the cutting ahead of time, and put each minibook into a zippered bag. He still does all the finding of the information, and placing it in the lapbook. He's actively involved, and super proud of his creation. It's hard having crafty sisters...
In addition to the lapbooks for each lesson, this PDF gives you plenty help if you are new to lapbooking. They have full color instructions for folding, assembling and even storing your lapbooks.
Digging Deeper
page offers additional reading selections to go with each lesson.
Enrichment pages
are blank pages you can use to create book logs, book reports, and even pages to record narration.
A full
Answer key is
included - a big help for moms that haven't read yet...
Here's a quick page of products that they offer - you will find something for everyone here, including popular programs like Classical Conversations. You can really easily add lapbooking to any subject, or even as a individual learning project.
We have been using their products for years. I love looking back on how much they have grown, how their handwriting and changed, and what we explored together. Lapbooks make a keepsake out of your learning. I feel A Journey Through Learning makes some of the highest quality lapbooks you can buy. They are easy to use, and super affordable.
One thing you'll never see with boring old workbooks... BIG smiles that want to show off what they learned!
Other members of the Crew reviewed other great products - be sure to check them out!
Hashtags: #hsreviews #lapbooks #lapbooking #historynotebooking #sciencenotebooking


See what other members of the Crew thought here