Faith Builders Bible from
Zonderkidz
Yeah - A Bible for your brick-building enthusiasts! The Faith Builders Bible from Zonderkidz

is written in NIrV (New International Readers' Version) translation with an approximatel third grade reading level. This is a very reader friendly version, based on the NIV, for your elementary age students.
I had planned that my 9 year old son would get to be our tester for this one. However, when the package arrived... a 8 year old sister claimed it!
It is a bright, quality Bible. What makes it truly special are the 24 full color brick built scenes for the Bible stories with a "building block verse" highlighted.
My tester was immediately sucked into looking through the entire Bible to see the pictures. She was also thrilled to finally have a "big kids Bible" that was the actual, real, full Bible and not just a collection of stories.
I like that there are the pictures that capture her interest, but that they are relatively few. It captures interest, but lets the Bible text be the main focus.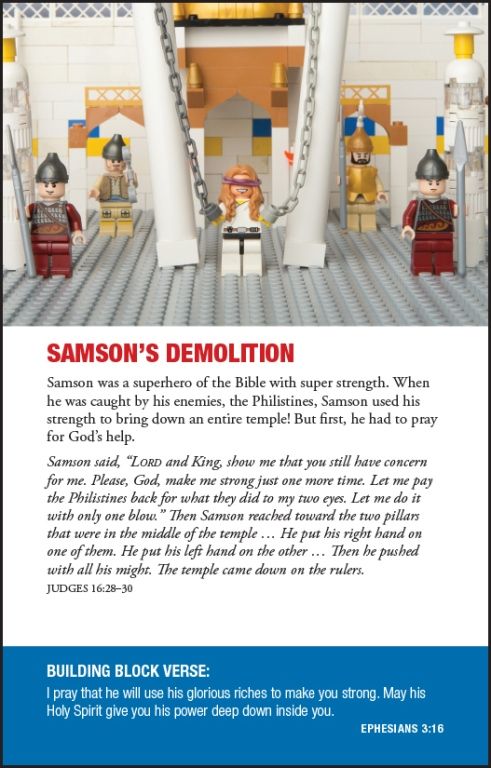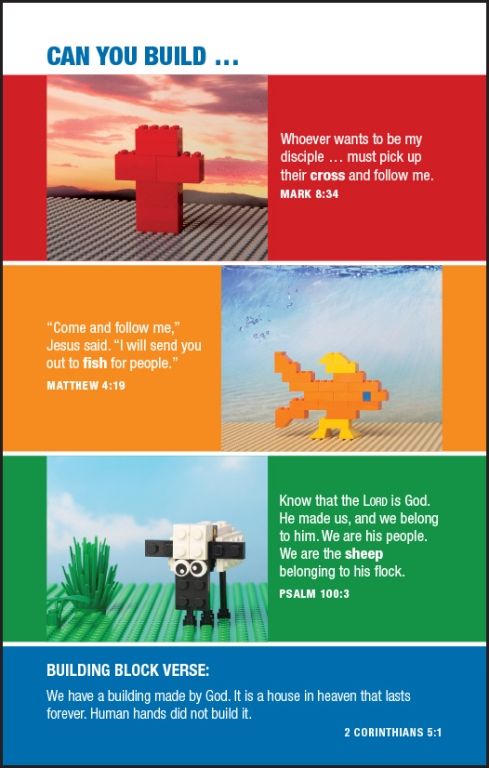 This Bible has been constantly with her (maybe she's afraid her brother will get his hands on it, and she'll lose it). She took it to Sunday school class this week - where it was also a BIG hit. Everyone wanted to see it.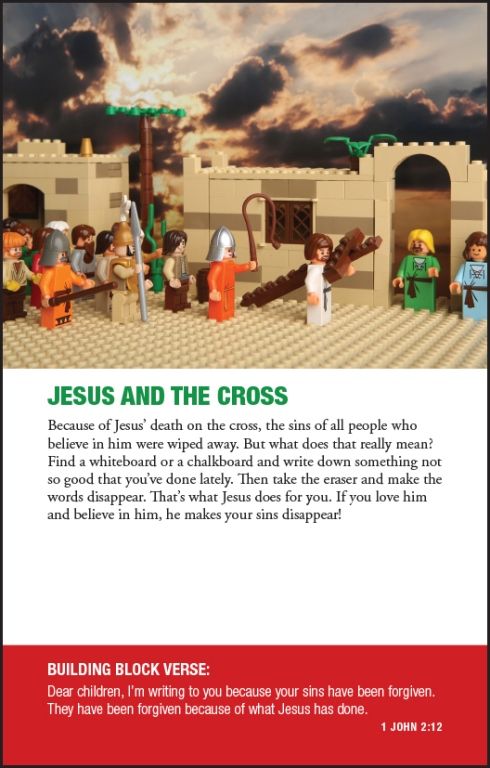 The Bible is a sturdy hardcover edition. The pictures are very well done and printed on thicker paper. The rest of the pages are the usual "Bible page"on thinner paper. Our Pastor always says "I just love the sound of "Bible Flutter" (the sound of those thin pages being turned) me too!
In the front, there is a great illustration of all the books of the Bible on building bricks, color coded by the type of book - law, history, poetry, major prophets, minor prophets, gospels, church history, letters & prophecy- a great way to visualize this. The Bible also contains a dictionary and a list of "Great Bible Stories" in the back.
The brick scenes have been inspiring her to create some of her own...if only her brother will share his bricks! They're working on a mutually beneficial deal to share the Bible and the bricks :-)
I'm so glad she is spending time with this new treasure. This is a great first Bible!
Find on Zonderkidz Social Media:
Facebook: https://www.facebook.com/Zonderkidz/
Twitter: https://twitter.com/zonderkidz

Hashtags: #HSReview #FaithBuilding #Bible #NIrV