Archery Dice from
SimplyFun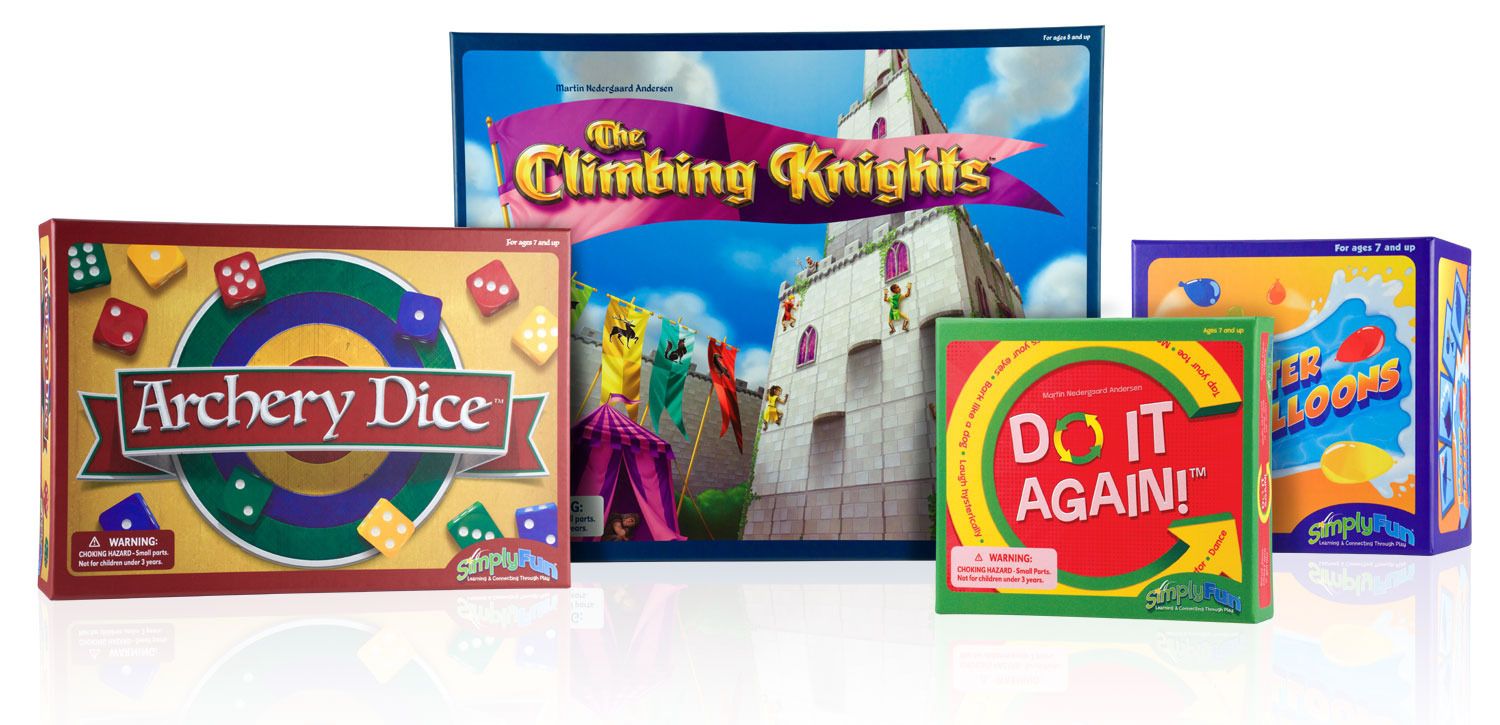 The Bentz Test Laboratory LOVES games! We are excited to introduce a new one - Archery Dice from
SimplyFun.
SimplyFun's mission states they want the "...

experience of laughing together, connecting together and the joy of being with each other. It is more than just playing a game, it is a lifestyle that you choose as a family that builds strong bonds and creates memories that last a lifetime" - what a perfect way to sum up playing games together as a family!
Archery Dice - $26 - is an easy to play game, designed for ages 7 and up. 2-4 players can play, and it takes only 15 minutes! It is made of quality materials, and comes packaged in a sturdy box.
The game includes 16 targets, 12 dice (3 of each color), 4 wood disks, and a colorful instruction booklet.
I got my testers right on this one - 4 sons ages 9-18...and ALL BOY :-) I figured they were the perfect competitors to give it a try. Right away, I noticed this is a game that appeals to multiple ages well. Many games are either way to complex with complicated rules and strategy, or far too simplistic to keep all my boys engaged. Archery Dice was different. There is strategy and skill required (keeps my older testers in it) and it's simple enough to play that even my youngest can compete. Score one for Archery Dice!
It took just a few minutes to read the clear and colorful instructions. The set up is equally quick and easy, and they were off and playing.
The goal of the game is simple - everyone flicks their 3 dice at a target (each player has their own color). Whoever lands on the target, closest to the bulls eye with the highest number on the dice - wins the target. You play in rounds with the goal to win four targets.
To keep it even more interesting, after the first round, players can move your dice with theirs, or knock over your dice stack to lose a turn, or even steal your target. The twists make you keep your eyes open! The more you play, the better you get at flicking the dice as well.
The basic skills of this game include strategy, and eye-hand coordination. Within a few flicks - they were mastering both skills.
My sons loved this! They were actually "allowed" to send the dice flying (which is usually discouraged...) and they were engaged in friendly brotherly battle.
I highly recommend checking out SimplyFun - other members of the Crew played one of their new games - The Climbing Knights (Looks like a fun one!)
Find SimplyFun on Social Media:
Facebook: https://www.facebook.com/simplyfun/
Twitter: https://twitter.com/SimplyFun #HSREVIEWS #FAMILYGAMES #LEARNINGGAMES #HOMESCHOOLRESOURCES
Instagram: @SimplyFun
Blog: http://blogs.simplyfun.com/
See what other members of the Crew thought here