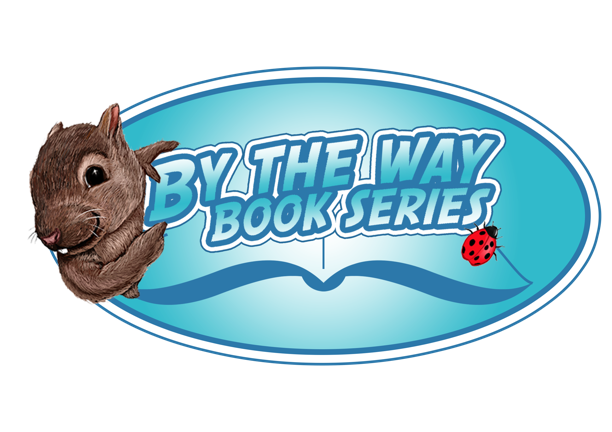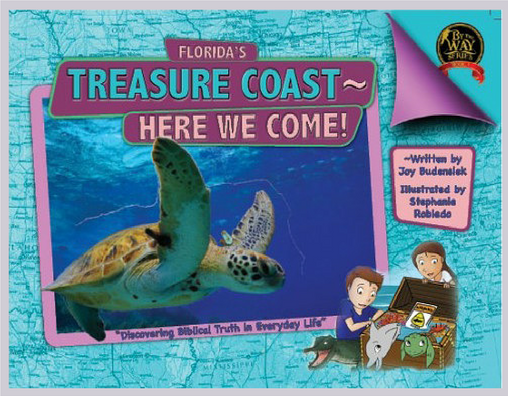 Florida's Treasure Coast ~ Here We Come!
from
By the Way Book Series
We have discovered a new treasure...
Florida's Treasure Coast ~ Here We Come!

from

By the Way Book Series. This 48 page, hardcover book is a treasure chest of beautiful pictures, scripture and facts about God's amazing creation.
Author Joy Budensiek is busy creating these fabulous, geography themed books, with 100 of them planned, to give parents a useful and effective tool to talk with their children about God and spiritual matters. Do you realize that "Studies have found that 19 out of 20 Christian parents DON'T talk to their children about God and Spiritual matters" - Jeff Meyers of Summit Ministries. The
By the Way Book Series gives you a fun and useful tool to start having those conversations!
Our book was very engaging. My testers... ages 7 & 9 couldn't put it down. They weren't the only ones! Every member of the family enjoyed looking through it.
The story follows two young children on a visit from the cold North to sunny, warm Florida. (We want to go!) Throughout the story, the reader is introduced to fascinating facts about Florida with stunning pictures and well-researched information. From the animals, to the history - each page has new treasures to discover.
I LOVE that Scripture is woven all the way through this book. This is a treat to find a quality children's book that points them to their Creator.
"Did You Know" sidebars give more information and facts for topics that children want to know more about. Several in this book are: palm trees, sand, Right whales, dolphins, bugs, starfish, manatees, panthers, alligators, and more.
This is such a natural way to introduce important truths to your children. They will enjoy the story and every page gives you an opportunity to TALK to them about God. All 50 states are planned to be showcased in this series - it's an excellent way to study your state as well.
Check out the other titles the Review Crew enjoyed:
Find on By the Way Book Series Social Media;
Facebook: https://www.facebook.com/bythewaybooks/?fref=ts

Hashtags: #hsreviews #travelbooks #statehistory
See what other members of the Crew thought here