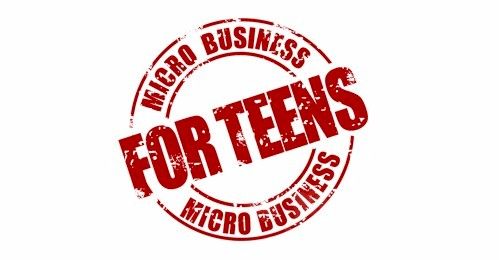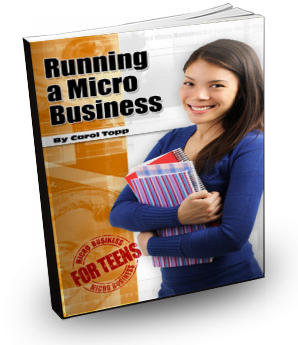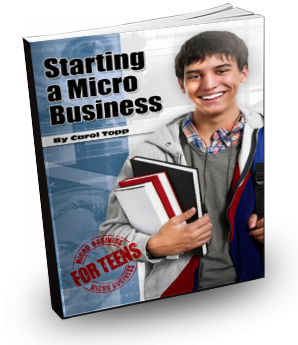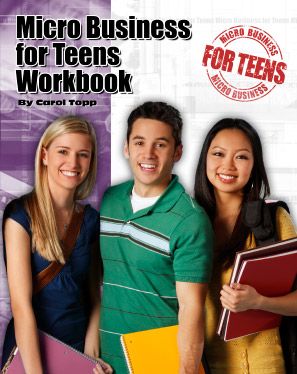 Starting a Micro Business - $4.95 (ebook) $9.95 (print)
Running a Micro Business - $4.95 (ebook) $9.95 (print) &
Micro Business for Teens Workbook - $9.95 (ebook), $14.95 (print)
Ever tell your teen to "go get a job!"....? I have. But, that's not as simple as it may sound.

Micro Business for Teens written by Carol Topp, CPA, will show your teen how to start their own job step-by-step.
Three books: Starting a Micro Business , Running a Micro Business & Micro Business for Teens Workbook make up an excellent teaching series ideal for ages 10-18, however - anyone with a small business would benefit from this information.
The Bentz Test Laboratory has a budding business man, my oldest son. At 16 years old, he's hungry for money - but, has limited resources (aka - no transportation!) I advised him to take stock of what talents, abilities and interests he has - and use it to his monetary advantage. So began his very own "violin studio". When Carol Topp's Micro Business for Teens became available to us - I knew it was just what he needed!
What is a Micro Business
Getting an Idea: Micro Business Ideas Best for Teenagers
Problems and Pitfalls and How to Avoid Them
Plan It First: Writing a Business Plan
Financing Your Business Without Breaking the Bank
Taking Care of Business: Extra Information to Get Started
Encouragement: Final Words to Motivate You
Running a Micro Business 9 chapters covering the nuts and bolts of running a business
Sales
Marketing
Customer Service
Record Keeping
Bookkeeping Basics
Using Software
Legal Names and Numbers
Reducing Risk
Time Management
Micro Business for Teens Workbook

-

The 14 chapter workbook that ties everything together and offers a chance to put into practice what they are learning. Designed to be covered one chapter a week for a 14 weeks, could easily be used individually or in a group setting (a free teacher guide is available as well as group prices for the resources.). The goal is to learn and earn!
This is a very practical, straightforward look at starting and running a micro business. What is a "micro business"? It's a small business - usually just one person, often home based, low risk, low or no start up costs, perfect for a motivated teenager.
My tester found these books informative and useful, but not overwhelming. Since he had already jumped into his own business - the guidance in Starting a Micro Business on how to write a business plan, create a marketing strategy and making it manageable were invaluable.
In Running a Micro Business, he learned the ins and outs of Sales, Marketing and Customer Service. Record keeping, bookeeping, and time managment skills are all covered in the same easy to understand manner. We both enjoyed the motivational quotes throughout this book.
This series is specifically to the teenager, with realistic ideas and suggestions, it's a real-life approach with examples that many teens can succeed at. It's like getting CPA guidance for under $20 - a great value! Plenty of free resources, articles and more are on Carol's blog as well, you'll want to check them out.
The Micro Business for Teens Workbook is where you can take what you have learned and begin application. Plenty of useful organizers, charts, and worksheets are included to walk you through the process step-by-step.
I feel like this would be an excellent study course for teens, and anyone wanting to start their own business. It's practical, and very affordable. I highly recommend it!
Find Micro Business for Teens on Facebook, Twitter, and Pinterest


See what other members of the Crew thought here