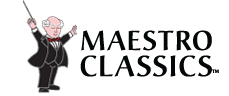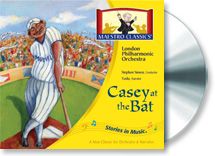 My Name is Handel: The Story of Water Music
& Casey at the Bat
by
Maestro Classics
Suited for ages 5-12 (but, you are sure to enjoy them too...)
Available on CD for $16.98 each (or downloadable mp3 for $9.98)
Bentz Test Academy is filled with music makers, and music lovers. We have always listened to classical music (and others styles too...we aren't only classical!) We love the stories of the composers and the history of the pieces.

Maestro Classics

is certainly one of our favorite ways to listen. With 11 different

Stories in Music® CD'

s available that both introduce the music and tell the stories - you will find a selection to suit your taste.
My Name is Handel: The Story of Water Music - tells the story of George Frederic Handel and his Water Music created for King George I. On a side note, this is my personal favorite - since it was played at my wedding 19 years ago. The close to 50 minute CD includes musical and historical information. This is much more than just a CD, it's a music education. Learn about Handel's life, the Baroque Orchestra, important churches in London at that time, the Harpsichord and Organ, and even travel in Handel's Day. Each CD also includes a 24 page activity booklet to go along with the story. The London Philharmonic Orchestra will treat your listeners to a top quality orchestra performance while the Narrator and "Elcuidator" will enlighten your children on the composer, the orchestra, the instruments and the history.
Casey at the Bat was a home run hit, especially with my boys! This classic American poem, set to music from the London Philharmonic Orchestra had them at the edge of their seats, holding their breath - until the final line. Once again, this is much more than just "music". It is a full blown dive into the story and the music. The history of this poem, it's author and the music. Stephen Simon is the composer and conductor and will give your child a complete introduction to his work. The Maestro teaches how the music tells a story, and we are treated to Casey - one more time. This time, with our ears wide open to hear the tale. The CD includes a 23 page activity booklet with games, puzzles and even a musical recipe.
I absolutely love Maestro Classics! These are a must have. You and your children will be entertained, enlightened and enthralled with the world of music after these! These CD's are created to expand your listening horizons - listening to music together is a wonderful way to share this brain building activity with your children, you'll enjoy these CD's with them. They also develop listening skills and make musical memories. Be sure to check out the Maestro Classics website - you will find more resources on their website to accompany any CD, including curriculum guides, sheet music, hands-on projects, lapbooks, and more.
With summer road trips right around the bend, these would be great entertainment!
Other members also reviewed: The Sorcerer's Apprentice & Mike Mulligan and His Steam Shovel
Facebook: https://www.facebook.com/MaestroClassics
Pinterest: http://www.pinterest.com/maestroclassics/
See what other members of the TOS Crew thought here