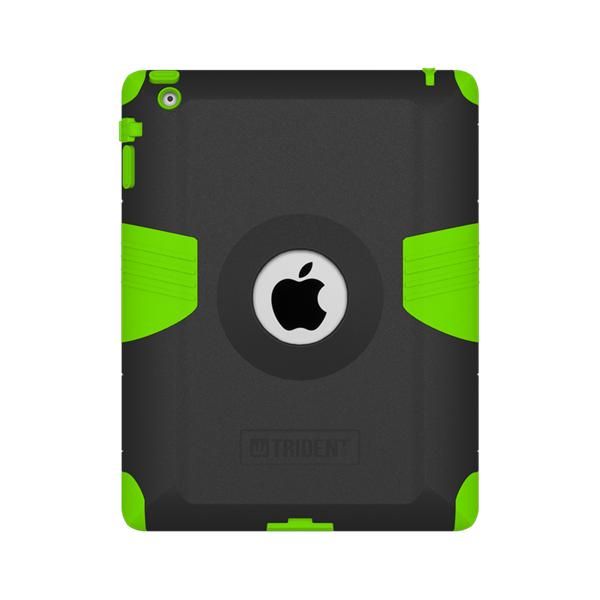 KRAKEN A.M.S. CASE FOR APPLE IPAD 2/3/4
For Devices:
iPad 2, iPad 3, or iPad 4 from Trident Case
Cost: $69.95
Great for all ages!
Do you have mobile devices - phones, tablets, eReaders? Do you have kids? If you answered yes to either question, but especially if you answered yes to both - you need to check out Trident Case!
Trident Case
a USA based company that began in 2010. They specialize in manufacturing "military grade" protective cases for your mobile devices.
Trident Case supports a broad range of devices from manufacturers including, but not limited to Apple®, Research in Motion®, Samsung®, HTC®, Motorola®, LG®, Nokia®, Sony®, Vizio®, Asus®, and Amazon®. With 6 different series of designs - featuring 1 to 3 layers of protection - you will find the perfect solution for you!
The Bentz Test Laboratory was sent the

KRAKEN A.M.S. CASE for IPad 2.
My 16 year old SON was the tester for this product. He saved quite a long time to be able to buy his very own IPad, and he is very protective of it. Needless to say, he is a teenage BOY so it goes without explanation, he thoroughly tested this case! This case boasts a pretty impressive list of features:



HARDENED POLYCARBONATE SHELL




SHOCK-ABSORBING SILICONE




BUILT-IN SCREEN PROTECTOR




DEVICE CONTROLS & PORTS PROTECTED




ENHANCED AUDIO

Sound funnel technology




MILITARY STANDARDS

Meets or exceeds MIL-STD-810F




VIBRATION

18 hrs at 20-2000 Hz




DUST FILTERS

3 hours at 29 ft / sec. Sand - 3 hours at 59 ft / sec.




RAIN / WIND

7.9 inches / hour of rain at 40 mph winds for 1 hour




ACCESSORIZE WITH KRAKEN A.M.S. ATTACHMENTS




PROUDLY MADE
IN THE USA




GREEN PROTECTION

Degradable, compostable, and recyclable
All Trident Cases meet Military Standard MIL-STD-810F for vibration, dust, sand, rain, and drop. Thankfully, my tester did NOT test his new case by leaving his IPad in the rain, but it makes a mother's heart rest easy to know that "just in case" - his investment would be safe!
The KRAKEN A.M.S. CASE features an absorbent, shock absorbing, silicone, inner layer, covered by a hardened polycarbonate outer casing, with a built in screen protector (yeah, not sticky films to apply!). It has silicone plugs and dust filters to cover and protect power ports, audio jacks, and speakers. Very easy to use, it was able to quickly insert his device without complicated instructions or procedures.
I love it, 3 layers of protection - kid tested, mom approved! Plus - it looks cool too. :-)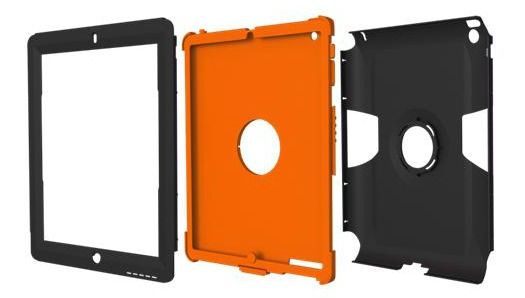 I love their "Build your own Case" system. You can choose from 81 different color combinations to make your device have a custom look for you.
Some of what he liked best about this superior case:
Easy to use
The screen cover and protective edges do NOT block any of the screen, he does not need to take it out of the case to use certain features or ports
Sound is great
Looks and feels "cool" - fun design
Keeps his IPad safe - even when he lets younger siblings use it!
Find Trident Case on Facebook, Twitter, Instagram, Google +, Pinterest, Vine, & YouTube
See what other members of the Crew thought here