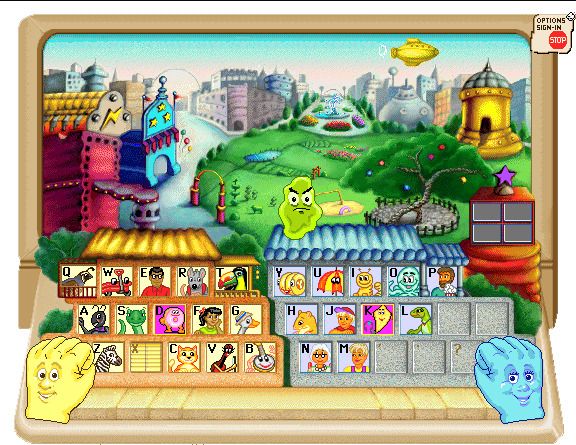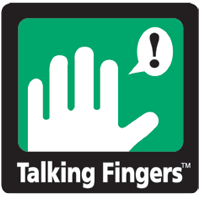 Read, Write & Type from
Talking Fingers Inc.
The Bentz Test Laboratory has a whole new set of testers that are enjoying Read, Write & Type from Talking Fingers Inc. (one of my older testers used this 5-6 years ago!)
This is an online reading program

that includes phonics, spelling, keyboarding and word processing for students ages 6-8. It even contains special features for ESL students and those with learning & reading challenges.
Teachers can try out a
sample lesson
, or students can try out the
first 8 lessons
for FREE!
My tester this time is my 8 year old, 2nd grader. This program contains 40 lessons divided into 10 levels. Each lesson takes approximately 15 minutes.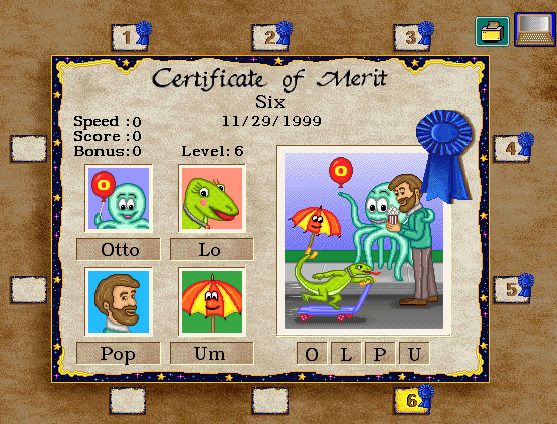 Letter sounds and keyboard placement is taught through short animations with memorable characters. The student's goal is to "rescue" letters that the bad guy (Vexor - a green slimy guy) has hidden from the storytellers (Lefty & Rightaway - the smiling hands). Each time a student has rescued a group of 4 letters, they earn a merit certificate. Even though my 8 year old was our tester, my 6 year old demanded she be allowed to watch! My tester wanted to keep working each day - until she earned a certificate, and she BEGGED to do this program daily!
My tester was completely caught up with the storyline, and didn't even realize this was another of "mom's teaching games" - they are on to me!
I love that she could work independently, however - I could check her progress as well from the parent login area. The "Bonus Blimp "keeps track of her performance and sends her back to activities that she needs more practice on.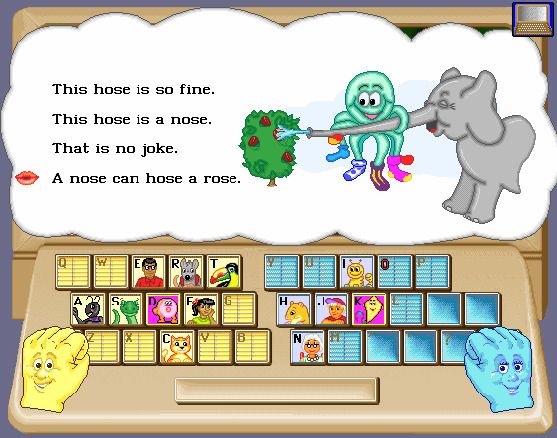 Even though she has mastered the letter sounds - this program gave her the practice she needed to isolate the sounds in words, and her spelling has improved dramatically!
Her favorite part has been learning to use the keyboard "like the big kids".
This is a fun program for your younger kids, and it's very easy to use.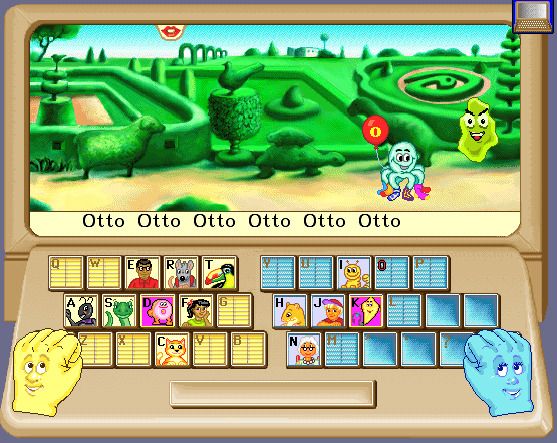 Find
Talking Fingers Inc.
on Social Media:
Facebook: https://www.facebook.com/TalkingFingers/

YouTube: https://www.youtube.com/user/talkingfingersvideo
Twitter: https://twitter.com/ReadWriteType/with_replies @readwritetype

Hashtags: #hsreviews #reading #typing #esl #k-2learning
See what other members of the Crew thought here