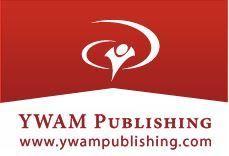 Christian Heroes- Betty Green & Digital Study Guide from YWAM Publishing
The
Christian Heroes: Then & Now
from
YWAM Publishing
is HANDS DOWN - my ALL TIME FAVORITE homeschooling resource! Warning...do not let your children read these books if you want them to lead a "normal" life. These best-selling biographies will open up a world of excitement, challenges, and will inspire your children to lead lives filled with extraordinary adventures for God and his Glory. My testers had a contest to see who would get to review
Christian Heroes- Betty Green
&
Digital Study Guide
- My 13 year old daughter won this one!
At our first homeschool conference...way, way back, someone gave us a free copy of
Gladys Aylward: Life of Adventure
. We took it home and we were hooked. The very next year, I went straight to
YWAM Publishing
and purchased their entire set of both
Christian Heroes: Then & Now
and
Heroes of History
. My dear husband is still recovering from the shock that I bought "
one of everything on the table.
"
Years later, both of us agree - these books have had LIFE CHANGING effect on our family! Our children have grown up reading (and listening to) stories of real life men and women that have been used by God to do amazing things. It has profoundly impacted them. All 8 of my children have expressed the desire to be missionaries. These books are great for ages 10+ to read independently - However, our entire family has enjoyed them as family read alouds and loves listening to audios as well.
Christian Heroes- Betty Green
is the perfect role model for our daughters! She is an inspiring, God-loving woman who lived a life full of adventure following God's call into aviation and all the way to Nigeria. Her life spans 1920-1997, making her a modern day missionary. My tester is already a huge fan of the YWAM books, but she could not put this one down. She admires Betty Greene's "calmness under pressure" and "How she meet other famous missionaries like Cameron Townsend and Nate Saint."
In addition to being a great choice for teaching character - these books are also a great choice for using as a unit study or even as a full curriculum. The Unit Study Guide contains valuable tips for using the books in classroom, group or homeschool setting.
We received a Digital Download Unit Study - which is a 68 page PDF. The Unit Study Guide contains 8 chapters to help you use the book as a full unit study curriculum incorporating comprehension questions, vocabulary, scripture memory, explorations (creative writing, hands-on projects and more), community service suggestions, social studies and even related themes to explore more.
My tester loved the extra geography printables and learned much more about Nigeria too!
Three appendix sections have additional resource suggestions, answers and reproducibles. Be sure to check out the BONUS Section online - it has puzzles, coloring pages and and curriculum guides that can help you plan a full year of learning with these books.
I HIGHLY recommend YWAM Publishing - it's the one resource I would never homeschool without!
Be sure to check out more titles in the series that the Crew has been enjoying.
Find YWAM Publishing on Social Media:
Hashtags: #christianheroes #heroesthenandnow #christianbiographies #herobiographies #homeschoolcurriculum #homeschooling #americanhistory #americanhistorycurriculum #ywampublishing #truebiographies
See what other members of the Crew thought here