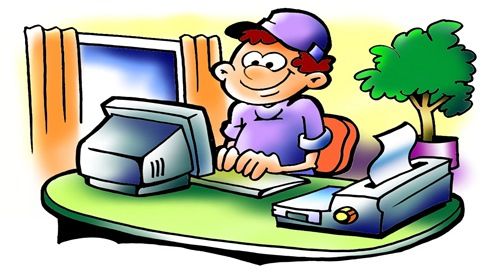 The Typing Coach Online Typing Course from The Typing Coach
Typing is an essential skill in today's world.
The Typing Coach Online Typing Course
from The
Typing Coach
has been helping the Bentz Test Laboratory improve their typing skills.
Many of my children still use the "two-finger" typing method while looking at the keyboard. This makes typing anything a dreaded task! The Typing Coach is an online program that uses audio, video and written instruction in a self-paced course that lets students learn at their own pace and master the typing skills they need. The lessons are designed for mastery, so your student should not move ahead until they have conquered the skill. Additionally you can go back as often as you want or need to. The goal of 45+ words a minute can be reached by following the lessons.
Seven lessons cover everything needed to improve typing skill and accuracy. From focusing on proper posture to systematically teaching each row of letters, this program is great for anyone who wants to improve their typing skills. Progress is monitored through timed and scored proficiency tests.
Students age 12 and up can work independently through the program. Younger students will need more help.
My testers range in age from age 8 to 17. Everyone took a turn with the program. Some of them were surprised by how well they typed, and others...not as much! The Before/After Assessment is a three minute typing exercise that helps you see where you are at.
I printed the PDF Student Packets that are included in the course, they contain the lessons the students will be typing and put them all in a binder for easy access. Students can use any word processing software for their typing exercises.
This program is unique in that it focuses on typing from the printed material and not the information seen on the monitor. Covering up the monitor really made them focus on correct typing skills that will be useful in real-life typing!
The Teacher Resource Center includes PDF printables to use with students to increase their success. Reward tickets, progress charts and learning checks are all included.
For my younger students - The Slower Paced lessons were the perfect speed for them. They were also able to watch the additional videos for more help. I'm sure they are going to become excellent typists, since they are starting off correctly by NOT developing bad habits like poor posture and looking at their fingers!
Each lesson has a video to watch before starting practice. Then, audio instructions are included that the student can listen to as they type.
I really like the simplicity of this program. It's easy to use, and effective. We've tried many other typing programs that were more "game" than type. This program is different, the complete focus on teaching fundamental typing skills that actually translate to efficient and accurate typing. It's extremely at just $17 per year.
Don't be satisfied with you or your children's two-finger, search-and-find typing method, The Typing Coach will help master true typing skills in no time!
Find
Typing Coach
on
Social Media:
#typing, #thetypingcoach #typinglessons #onlinetypinglessons