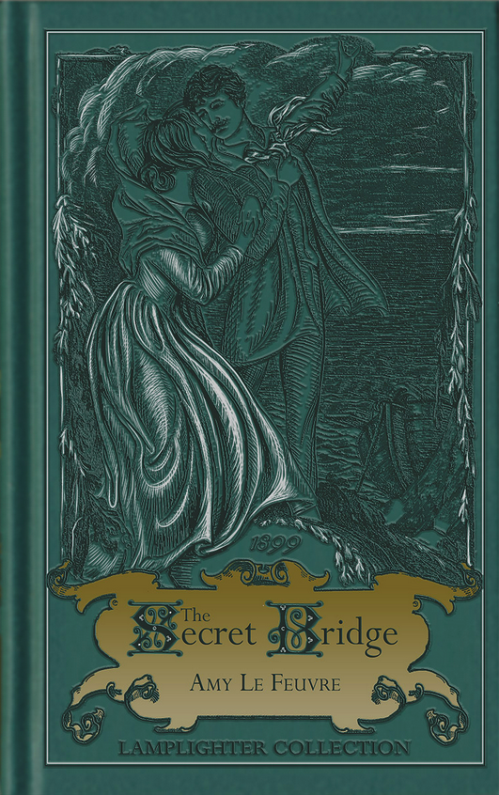 The Secret Bridge from Lamplighter Publishing
Getting lost in a good story is one of our favorite pastimes. The Bentz Test Laboratory has fallen in love with our new find, a 118 year old story - The Secret Bridge from Lamplighter Publishing. This book is recommended for ages 12 and up.
We have been long-time fans of Lamplighter Publishing. Their mission is to develop "Christlike character one story at a time." Each and every story they publish has this goal in mind, all 142 of them.
Don't you love things that are beautiful... both inside and out? This book (and my tester) fit the description - beautiful inside and out. The book is gorgeous, gilded with gold and engraved on the cover, it looks like a treasure. But, the real treasure is inside the book.
The story captivated my 14 year old tester, who could not put it down. This 261 page book tells the story of Bridget Channing's transformation from a poor orphan girl into a faith-filled Christian wife.
Ultimately her transformation brings their feuding families back together in an inspiring story of reconciliation. The rich vocabulary of this story sets it apart from other books aimed at this age group.
Bridget's story is filled with surprises and suspense. Scripture is woven beautifully into the story as Bridget begins to "acquaint thyself with him".
We love a story that can teach us without preaching. This is a story that completely satisfies the reader and brings her closer to God at the same time. My tester enjoyed getting to read a mysterious love story, that was completely age appropriate, hard to find these days!
My tester also enjoyed the quality of the book itself. As Bridget and her beloved exchange letters, the font of the writing looks like actually writing. "It makes the characters feel more personal". I love to fill our shelves with beautiful books!
This is a well written story that will entertain and inspire your daughters! I highly recommend this one.
Find Lamplighter Publishing on Social Media:
Hashtags: #hsreviews #classicliterature #lamplighter