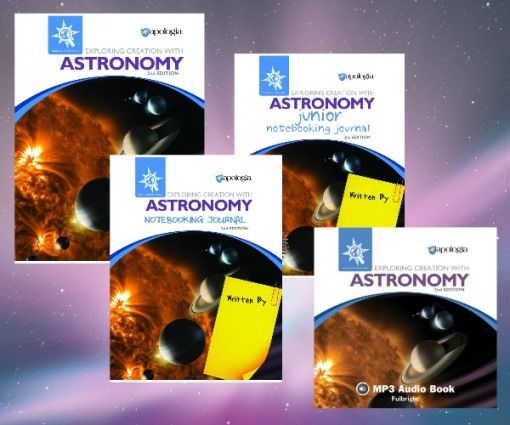 Exploring Creation with Astronomy, 2nd Edition from Apologia Educational Ministries
WOW! Get ready for an adventure around the galaxy! We have been delighted with the NEWLY updated Exploring Creation with Astronomy, 2nd Edition from Apologia Educational Ministries! This elementary science course is designed for grades K-6,
We were fortunate to get the following:
They also just released
Astronomy 2nd Edition Science Kit
- which contains all the supplies you need to complete the 42 activities found in the textbook and 21 bonus activities noted in the textbook and found only in the Apologia Astronomy Science Kit.
We have been long time fans of
Apologia Educational Ministries
at the Bentz Test Laboratory. We have even done this course in the past. Let me tell you, this new edition is BEAUTIFUL!
The Student Text is written directly to your student and is filled with full color photography that will inspire your young students to take a trip around the universe to see what God designed. By spending 2 weeks on each of the 14 lessons, you have a full year of learning.
The 14 lessons cover: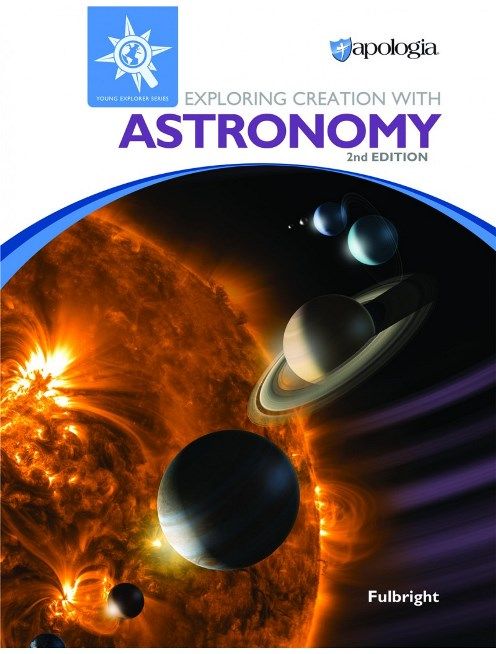 The
Text
includes hands-on activities that are easy to do, and require minimal supplies. This is our favorite way to do science, by experiencing it - not just reading about it. It's a very easy curriculum to just open and go. My testers were able to work quite independently, although everyone wanted to help them!
My young testers enjoyed making their own solar system models. The text inspired them, and they took their models beyond the balloons and made their model with perler beads!
They also were using the solar power to melt chocolate chips (I forgot to grab a picture of this) But, they learned that South Texas sun is HOT! :-)
The Notebooking Journals are my favorite part of this curriculum. They offer 2 levels, one for your older elementary students, and one designed especially for your younger ones. My testers were in grades 6 and 2. They each had their own Notebooking journal.
The contain handy "Suggested Daily Schedules" I let my students use those and check their work as they finish - simple planning for mom! The Journals contain places for them to record their observations, Scripture copywork, activity/experiment pages, crosswords, vocabulary, "What do you Remember" reviews and mini books (perfect for lapbook fans!).
The Notebooking Jr. contains coloring pages instead of the "What do you Remember" reviews, nice for students who aren't big fans of writing too.
The Journals make an excellent way to keep everything they are learning well organized, and we love looking back at them at the end of the year. Apologia also offers a
Field Trip Journal
(
read my review here
) - another great tool you can use to record your learning adventures together.
The Audio CD is a great companion for the busy mom too. It is a very well done audio recording of the Student Text. We like to listen to this while we're on-the-go. It's especially nice for younger students who may not be at the right reading level yet. Sometimes, it's just nice to give mom's voice a break!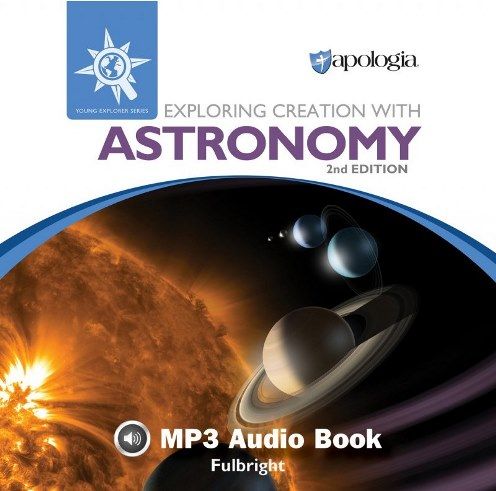 This is a wonderful, rich, and fun-filled way to study God's creation!
Find Apologia Educational Ministries

on Social Media:
Facebook:
https://facebook.com/apologiaworld
Twitter:
https://www.twitter.com/apologiaworld
@apologiaworld
Pinterest
https://www.pinterest.com/apologia/
Instagram:
https://www.instagram.com/apologiaworld/
Hashtags:
#hsreviews #apologia #astronomy #homeschoolscience