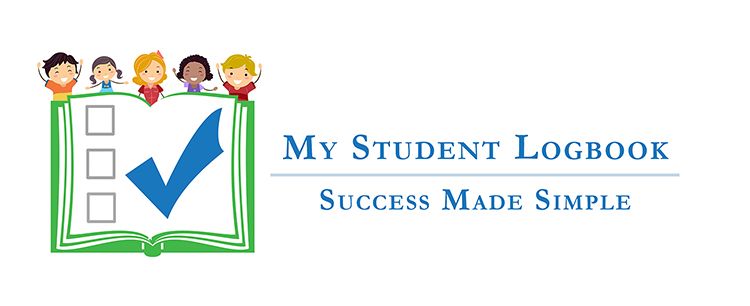 My Student Logbook is a 8.5" x 11" physical planner, dated August 2014 - July 2015
available at the
My Student Logbook
- Great for grades 2 and up!
Different purchase options allow you to customize to your needs:
$15 with your choice of cover design (9 different designs)
$10 with no cover design as a PDF file for a one-time printing license
$20 PDF version family license with no cover design that you can print as many copies as you need
Three different calendar options are available to choose from:
dated chronological year
dated school year,
undated blank
Check out this short intro video:
Bentz Test Laboratory was excited to see a new way of keeping organized. With all 8 testers being school age (grades K-11...if you were wondering!) I have found that keeping my testers organized can be quite a test for me! When I saw
My Student Logbook
, a student planner, I knew this could be a tool to help me, and them!
I was given the choice from several different cover styles, you will find one that will appeal to your child - it will make them more excited to take ownership. So, when I saw this choice, can you guess who just "had to have it"? Yep, my 6th grade, horse-crazy, organizer!! It arrived, and she put her name on it quick to claim it :-)
This is one of those super simple products that make your life easier. It's not complicated, in fact the author shares a funny story on their website that after looking at it briefly at a conference, a homeschool mom sniffed "Not complicated enough"... HA! I bet she was a first time homeschooler, and had no idea how "complicated" that complicated tools can become. Give her a few years, and I'm sure she'll learn to appreciate UNCOMPLICATED tools like this one!
This isn't a full curriculum planning system for your homeschool, it's a tool to help you implement your plan. (So, you still need to plan - no way around that). But,
My Student Logbook
makes it easy for you to begin to help your child assume the responsibility to take ownership of their assignments, and recordkeeping. It's easy to tell that this is a product created for homeschoolers BY homeschoolers that understand what we want and need.
The author, Corina Abbott, includes a section on how to create High School Transcripts - step-by-step. My tester was only in 6th grade, so keeping track of hours for a high school transcript wasn't a huge priority for us. However, I do have a couple of high school students, and this was extremely helpful information!
My Student Logbook
begins with "Checklist" pages that you can record assignments, appointments, tasks - anything that happens on a routine basis. This is a really big timesaver - haven't you ever found yourself writing the same things over and over? I have - things like music lessons, ballet practice, etc - happen every. single. week. With this system, you can write it once, and then attach your checklist to the current week's log. If your schedule changes, just create a new checklist. Super simple, super effective!
My tester is just beginning her career in planning, and
My Student Logbook
was easy enough for her to just jump right in. She commented that it's kinda like keeping a journal too.
That is one of the benefits I find most useful about it as well. I can easily forget all the things we HAVE done at the end of the year, and focus on that stack of unfinished work. By using the Student Logbook, you can see what you accomplished!
My Student Logbook
is for an entire school year dated through 8/2/15. Other pages at the end of the planner help you keep a record of your accomplishments as well:
All About Me
Prayers and Goals
Bible Verses Memorized
Books Read - this also allows you to designate which subject it fits into which is great for transcripts
Charts for Test Records, Events, Field Trips and much more
Both my tester, and I found this to be a great addition to our planning. It doesn't require a huge time commitment, is easy to use, and is very affordable.
Find
My Student Logbook
on
Facebook
and
You Tube