Daily Bible Jigsaw from Planet 316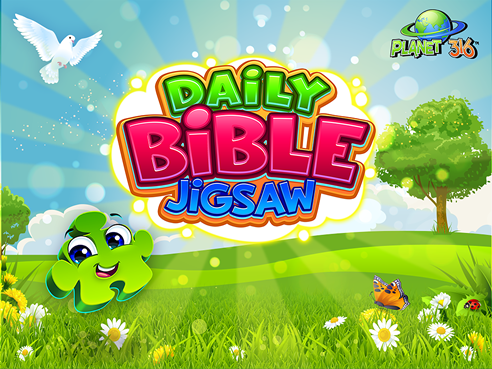 This one is just for fun... Bentz Test Laboratory has quickly gotten addicted to the Daily Bible Jigsaw from Planet 316!
This FREE app allows you to assemble jigsaw puzzles on your device. It's available on Google Play, Apple App Store, Facebook and Facebook Gameroom.

Each day a new puzzle is available. Older puzzles can be purchased with in-app purchases of coins. Coins can also be used as tools to assist you as you complete the puzzle. Some tools sweep off pieces to the side, pull out the edge pieces, pull two pieces together or guide you with a picture of the completed puzzle.
The tools come in handy when you are getting competitive (like the members of the Crew!) and trying to beat your time (or your friends time). Each puzzle times you.
My testers and I found ourselves pulling this out to entertain ourselves while waiting. We do a lot of waiting - at the doctor, at the orthodontist, at the practice..., anyone have an amen?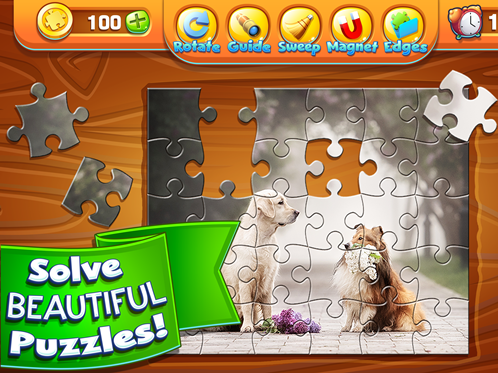 Each day you complete your puzzle, you add another piece to your monthly puzzle calendar. Fill in the entire month, and you earn a free bonus puzzle.
If you finish the daily puzzle, and still have time to waste...invest, you can access 10 bonus puzzles anytime (for no additional coins).
This is a fun and addicting app - that's totally kid friendly!
Best of all, each completed puzzle features an inspirational scripture.
My testers and I really like this app, and we get excited everytime we hear the little "zump" sound when the pieces go together :-) We may have been overheard arguing over who gets to place the final piece as well.
You'll like this one!
Find Planet 316 onSocial Media:

Facebook: https://www.facebook.com/Planet316/
Twitter: https://www.twitter.com/planet_316 @planet_316

Hashtags: #hsreviews #dailybiblejigsaw
See what other Members of the Crew thought here