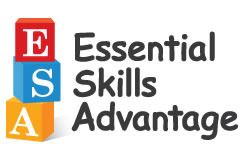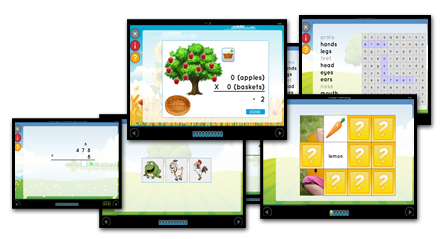 Complete Home Learning Suite from
Essential Skills Advantage
Are you looking for a way to help your child master essential skills like reading, spelling, language & grammar, math, science, and geography? It's almost time for summer break, and you have realized they "may" have some weak areas! The Bentz Test Laboratory has been exploring The
Complete Home Learning Suite from
Essential Skills Advantage with our 1st & 2nd graders.
This is self-paced, online subscription program is designed for students in Grades K-6 to focus on various skills in:
Reading
Language & GrammarMath
Science
Geography
Each subject is divided in multiple lessons. We really liked the freedom to pick and choose which subject, and which topic for our lessons.
My testers were equally excited to navigate from their screen to their desired subject, alternating subjects each day.
The program is extremely easy-to-use and is filled with interesting activities that appeal to a broad range of learning styles. Matching, word finds, fill in the blanks and games make it feel more like fun than learning. But, serious learning is really happening!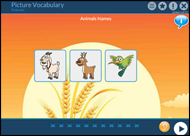 ESA is a carefully created program that ensures your child is getting extra practice in the essential learning skills they need most. I love how it presents information in a variety of new and different ways than a traditional textbook approach does.
This program could easily serve as a backbone of your curriculum. It's a vast resource that we only just began to become acquainted with.
The Complete Home Learning Suite
offers access to:
Reading

- K-6: Phonics and reading comprehension.
Spelling

- Grades 1-6: Fun with Spelling and Spelling Stumpers.
Language & Grammar

- Grades 3-6: Writing fundamentals, vocabulary, grammar and creative writing.
Math

- Grades K-6: Complete math, operations, and concepts.
Science

- Grades K-3: Earth & space, physical and life sciences.
Geography

- Grades 3-5: Map & globe skills, World, American & Canadian geography.
Both of my testers enjoyed the Spelling Stumpers and Language sections. We plan to keep using ESA all summer long to fill in some of our "gaps".
I really appreciated how easy to use this program is, even for younger testers! I log in and set up our "classroom" and then they were able to access it directly without having to remember a password.
The "Marks Manager" allows me to view their progress and to print Certificates for completed units.
We give ESA a two-thumbs up! Be sure to check them out!
Find Essential Skills Advantage on S:

Facebook: https://www.facebook.com/skillsadvantage/
Twitter: https://twitter.com/SkillsAdvantage @SkillsAdvantage
Pinterest: https://www.pinterest.com/SkillsAdvantage
Google +: https://plus.google.com/u/0/
LinkedIn: https://www.linkedin.com/company/skillsadvantage
Blog: http://buyesa.com/blog/

Hashtags: #hsreviews #literacy #onlinelearning
See what other members of the Crew thought here

.