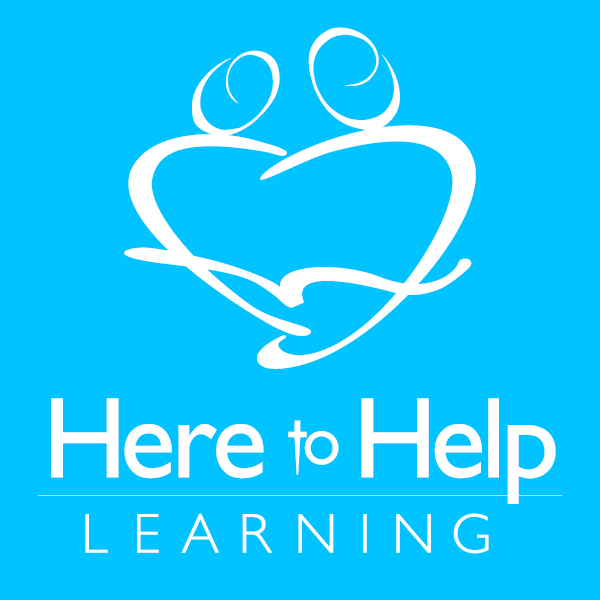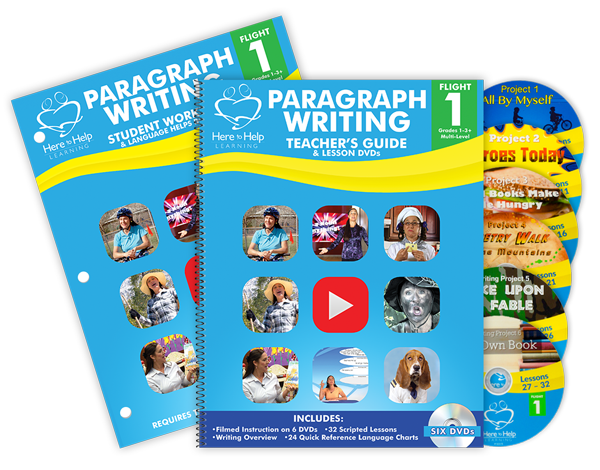 Flight 1 Paragraph Writing from Here to Help Learning
Do you love to teach writing? Or, maybe you are more like me... and it doesn't come as naturally?
Either way, I think you are going to love Here to Help Learning ! The Bentz Test Laboratory testers are in Grades 1 & 2 and we have been having a blast with Flight 1 of Paragraph Writing.
So, what is a Flight? A Flight is one year of writing instruction with 32 lessons. We started with Paragraph Writing - which is ideal for students in 1st-3rd grade. You can also select Essay Writing for older students in grades 4-6. There are 3 Flights for each level, a total of 6 full years. Flights can be done in any order, although - they do recommend completing at least one Essay Flight before advancing to Flight 3 Essay Writing - a year long six chapter novel!
Flight 1 Paragraph Writing contains 6 writing projects:
Project #1 All By Myself (Narrative Writing)
Project #2 Heroes Today (Descriptive)
Project #3 Good Books Make Me Hungry (Expository)
Project #4 Poetry Walk in the Mountains (Poetry)
Project #5 Once Upon a Fable (Persuasive)
Project #6 My Own Book (Narrative Fiction)
We had online access to all the teaching and PDFs of printable lessons. This is a great program for families with more than one student in a level (or for Co-op teachers). All of the instruction is on video and stars Ms. Mora - a homeschool veteran mom of eight!
The lessons are fun and meaningful and taught with a Biblical worldview. 2 days a week are recommended.
Day 1: Watch the 15-20 minute teaching time. It's broken into a couple of sections. First, we watched the "Pre-Flight Checklist" which is a short segment covering supplies needed. The "Flight Check-in" is is next, with a welcome and "discovery tickets" are discussed. "Take Off" is game time, a writing warm up and reciting the writing process. Finally, "Full Throttle" covers the main lesson and any hands-on crafts.
Day 2: Students complete their writing assignment.
My testers really enjoyed the antics of Ms. Mora. She has several different personas - a flight attendant, a game show host, as well as the teacher in a small group of students (your own writing co-op). She is very engaging and a bit goofy. my testers LOVED her!
One downside is the printing. You need to print everything your student needs, including a 36-page Language Helps workbook (full color!). However, you can use this with multiple children, so it all comes out more economical, I think. You just need to spend the time up front - printing and collecting the worksheets for their own writing binder. Or, just choose to purchase them and have them delivered. :-)
The lessons are clearly laid out for you. This is a very teacher friendly way to teach writing!
My testers really liked "writing warm ups". It's early in each lesson. A picture - for instance a dog on a skateboard, is given and they have 3 minutes to come up with as many words for the word box as they can think of. Then, they get 7 minutes to use the words and write their own story. This is where it is really nice to work with multiple students!
Ms. Mora has put the writing process into hand motions that make it easy to remember. This is a great way for my child that struggles with reading to really interact. It's multi-sensory.
Some of the writing projects we completed included making lists, completing webs to help organize our paragraph into beginning, middle, end, and writing our paragraphs.
I am very impressed with this program, and my testers were extremely enthusiastic about writing. Here to Help Learning makes it so easy!
Be sure to check out the free Here to Help Learning's Quick Reference Language Charts,
a 26 page quick reference guide to punctation/grammar.
Get A Free One Day Pass & Free Quick Reference Language Charts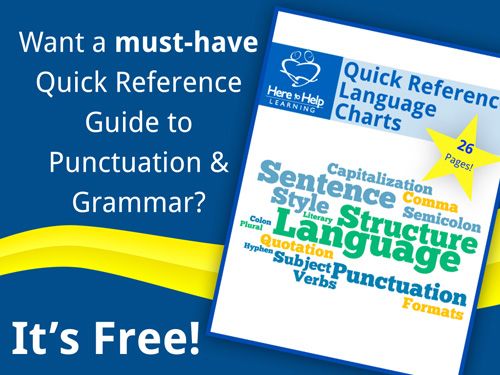 Check out their trailer too!