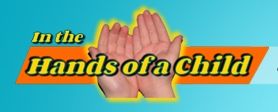 National Parks Curriculum from
In the Hands of a Child
From their website:
"H
igh-interest, hands-on curriculum including Lapbook Project Packs, Notebooking Packs and Thematic Unit Study Packs. With this unit study, National Parks - you will be able to teach your 4th-8th graders about national parks in the U.S. Protected areas, called national parks, give Americans and people from all over the world the chance to enjoy America's vast beauty."
This pack includes a 6-day Planning Guide, Related Reading List, 15 Hands-On Activities PLUS 1 Fun Extension and 1 Bonus Activity, 14-page Research Guide, and Answer Key about why national parks were formed, the National Park Service, an introduction to some of the most visited parks, National Park Issues, protecting the National Parks, and more.
Want to check out a free sample -
click here
Cost: $12.00 -
SPECIAL LIMITED TIME PRICE: $5.00
Bentz Test Laboratory has been long-time fans of
In the Hands of a Child
, in fact - since they got started back in 2002!
They offer hundreds of topics to choose from. You can seriously ask your child "What would you like to learn about" and you will find it. One of our first lapbook experiences was with the subject of Mosquitoes...really. And you'd never believe all that we learned!
So, when the TOS Crew offered us a chance to take a peek at
National Parks
, we knew we would enjoy it. A
Project Pack
from
In the Hands of a Child
includes more than just the lapbook components (although - those are all included, ready to print - with instructions). You get a full research guide, suggestions for outside activities, reading lists and more.
I am a HUGE fan of this type of learning. Involving your child in the process, letting them exercise their creativity and imagination, and creating a great keepsake of what they have accomplished. We have an entire drawer of completed lapbooks (even the mosquito ones!) that we just can't bear to part with. You can't say that about those boring old workbooks, can you?!
Another benefit - being able to follow your child's interests. It may be
Submarines
today, and
Dolphins
tomorrow. No matter what direction they want to pursue, you will be able to find something to get them excited about. Best of all, the research and prep work have been done for you!
We have done these studies many different ways. Sometimes they are our main curriculum and we work through several sections daily and complete an entire project pack within a week or so. More often, we add these to whatever subject we are studying in history or science to add some fun to our learning.
My testers favorite way to use these studies, is for each tester to pick their very OWN Project Pack to work on, then they work on one section a week over the course of a semester - with a completed lapbook at the end to celebrate.
My tester was so excited - she found a "National Parks 2013" calendar on clearance while school supply shopping with mom. That's the beauty of this type of learning, it really sticks with them when they get involved in the learning process.
Each study includes helpful suggestions of how to adapt this style of learning to the needs of your student. A planning guide to help you schedule it. Plus, to make it easy for you: samples, pictures, answer key and detailed instructions are included.
National Parks
took us on a trip to visit 15 National Parks, learn about the National Park system both it's history and issues they face. Plenty of options to be creative are woven throughout - like designing your own Patch for the National Park Service, making some Gorp, and your own Hiking trip supply list.
My tester loved working on her folder. We like to cut out all the components at the beginning, and store them in a zipper bag until we finish. As we work, we pull out what we need. We assemble it all at once at the end - it's something we all get to look forward to... showing off the finished product.
Having done dozens of
In the Hands of a Child
studies over the years (with all ages), I can promise your children will enjoy them. They are affordable, easy to use with multi-level students, teacher friendly, and perfectly customizable to your child and family. Give one a try, you'll see!