From their website:
"
Christianity Cove
-
with over 700 free Sunday School lesson articles on our
blog
, and 26 best-selling resources in our library of
products
, we've helped thousands of teachers around the world revitalize their Children's Ministry programs and fill their classrooms with eager students."
100 Simple Service Projects
– ideas for kids in grades k-6 to promote a giving spirit. Cost: $19.95
KidMin Power Pack
- 19 lesson plans, games, songs, science experiments, service projects and crafts (month specific) Cost: $19.99
Are you fresh out of ideas, and time? I have an amazing resource to introduce you to: "
Christianity Cove is your one-stop-shop for free Sunday School lessons, Bible games, crafts, skits and activities for Children's Church. Our blog features hundreds of fresh, fun, and creative ideas for helping your students understand the Bible and relate it to their own lives."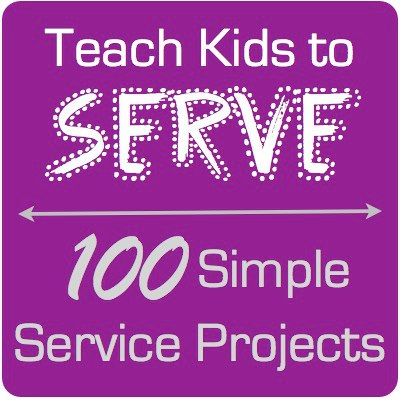 The Bentz Test Laboratory reviewed 2 of their downloadable e-books.
100 Simple Service Projects
&
KidMin Power Pack
- May.
100 Simple Service Projects
covers topics like - Service to the Family, Service to the Neighborhood, Service to the Community, Service to Larger Charities in America and Overseas. In addition, they offer a list of "Best Known, Well Rated & Easiest Fundraising Instructions" as well as instructions for "Kids who want to start their own charity". n
I love the ideas presented in this ebook! Starting with your home and family, you will find so many well-thought service ideas. Yes, kids can change the world! This is a message we have embraced in our homeschool. Now, I am armed with plenty more ideas, and the research has all been done for me.
We started with our very own "Help a Sibling Day" - using a surprise coupon for completing another sibling's chore. I thought this could help with some of the issues we've been dealing with. It was a hit! Intentionally looking to bless your sibling, really helped decrease the squabbling.
Moving on our neighborhood - we choose to make cookies for our new neighbor. Hey, this is getting fun...looking for ways to bless those around us...
When we got to our community step - we had lots to choose from. Elderly, children, animals, the environment, wildlife and community shelters. We read through the many great ideas and settled on helping our community by adopting the park and picking up trash whenever we are there. My children have gotten very conscious of the trash, and keeping this area clean for others!
We also took the suggestions of a "book drive" to a larger scale and donated our unsold homeschool curriculum from our Curious Kids Consignment Sale (a fundraiser for our mission trip to India in the fall) to the homeschoolers devastated by the Oklahoma tornadoes - 13 boxes full!!
On to Large Charities and Overseas section. The ebook featured 18 charities that are well known and respected that you can get involved with. Compassion International has long been a favorite of our family., we were introduced to several new ones as well.
This E-book will provide you with numerous ideas to get your children focused on serving. They begin to be blessed by becoming the blessing!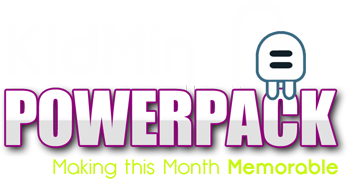 KidMin Power Pack
- A Month-by-Month Ebook. All the ideas and activities can
easily be adapted for big groups, small groups, young kids, older kids, and mixed ages
.
We got a chance to see - May 2013 edition. It was filled with object lessons, crafts, games, science experiments, fundraising projects, snacks and songs for several special days. Mother's Day, Memorial Day, Ascension Sunday and Pentecost. Also included, special ideas for May Flowers , Springtime Charities and Ideas to celebrate National Nurse's Week.
One of my favorite parts - the "Kids in the News". This issue featured an American pastor that is imprisoned in Iraq, and an article about a Two-headed Lamb born in Ghana.
We completely enjoyed this Power Pack! Starting with the Ascension of Jesus - including a 15 min. Youtube link for the "Real Face of Jesus" discussing the Shroud of Turin (which we had studied in history this year!), the ideas presented were engaging and relevant. This wasn't the "same old stuff" - it was new, and fresh ideas!
If you are the teacher of children...this is a VALUABLE monthly resource. The suggestions are easy to do, timely, and your children will love them. They even guarantee it. Plus - you can try it out for just
$1
the first month! (
Your initial charge today will be just $1 for the current month's edition. After your first month, you will then be charged $19.99/month to continue to receive the latest monthly editions of the KidMin Power Pack. Your subscription will continue for as long as you like. You can cancel your subscription to the KidMin Power Pack at any time
.)
You will want to see some of the other treasures the TOS Crew discovered...
Outstanding Object Lessons
,
Bible Science Experiments
,
Daily Dilemmas: 26 True-to-Life Devotions for Kids
,
Freedom Ride: 12 Lessons of Faith for Today's Teens
,
"Tween a Rock and a Hard Place" Lesson Blueprints
,
Bullying & the Bible Lesson Plans
,
Bible Memory Games
,
The Divine Dozen: 12 Parables of Jesus Every Child Should Know
,
Make & Take Bible Crafts
,
New Testament Life Lessons
,
Fruits of the Spirit Activity Kit
,
10 Commandments Activity Kit
, &
Lord's Prayer Lesson Pack
Click to read more reviews from the Schoolhouse Review Crew