Baker Publishing Group
:
Life with Lily
and
A New Home for Lily
From their website:
"
Baker Publishing Group
- We publish high-quality writings that represent historic Christianity and serve the diverse interests and concerns of evangelical readers."
Life with Lily
-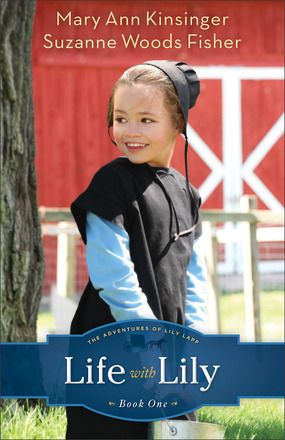 "Every day is a new adventure! On a small Amish farm in upstate New York, young Lily Lapp has plenty to do and plenty of people to love. But changes are coming—including a new baby brother, a new teacher at school, and new ways of looking at the world. Lily's growing up Amish, and there's always a lot to learn—if only Lily can stay out of trouble!"
For ages 8-12.
Cost: $12.99 (available in E book format too!) - Want to read an
excerpt from Life with Lily
?
A New Home for Lily
-
"New town, new house, new friends—and always lots of fun!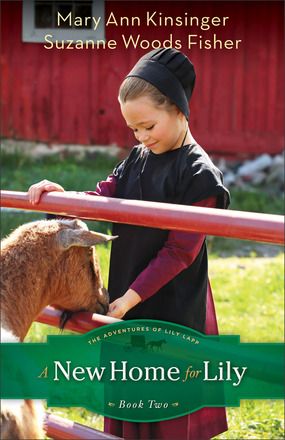 Lily Lapp is moving with her family to Pennsylvania to join a new Amish community. In this small town, Lily has to get used to a new school, new friends, and Aaron Yoder, the most annoying boy in the world! But some changes are good, like exploring an attic full of adventure and getting a new baby brother. Still Lily wonders, why can't God bring her just one sister?"
For ages 8-12.
Cost: $12.99 (available in E book format too!) Want to read from
excerpt of A New Home for Lily
?
The testers at Bentz Test Laboratory LOVED these books. My 10 year old, and 8 year old daughters would not put them down!
It's extremely difficult in today's world to find good, wholesome - but, entertaining books for our children.
Baker Publishing
has supplied our need with
The Adventures of Lily Lapp
. This series (this age group loves a series to follow...) introduces you to Lily, an young Amish girl.
The books follow her through her days and adventures. My girls could relate to her family situations - new baby, moving, school and more. Plus, they were able to learn about the Amish lifestyle. Now, both of them want to be Amish... that's the power of literature! My reason for wanting to make sure that they have good literature to read - they are going to want to become what they read about.
Lily has also sparked an interest to learn more about everything Amish. On a recent road trip, we saw a Amish buggy at the rest area, they were selling homemade (and very beautiful) baskets. My girls were literally, squealing with delight! Now that they have met Lily, they are fans of anything Amish.
The books are easy to read. Each chapter is short and tells another story of Lily's days. I think they were appropriate reading level for my 10 year old, and a bit more challenging for my 8 year old. They would make excellent family read alouds as well. The girls have been talking so excitedly about them - a couple of other testers are waiting their turn to read them too.
You can have even more fun with Lily by visiting her
website
. You can find more about the books and authors, play games, try new recipes, meet Lily's family, ask Lily quests and much more. This is a fabulous resource to engage my girls new interest.
The new titles were instantly put on everyone's wishlist. Two more books in the series will be released soon:
A Big Year for Lily
(July 2013) and
A Surprise for Lily
(September 2013).
Great books - you will want to add these to your collection!
Click to read more reviews from the Schoolhouse Review Crew