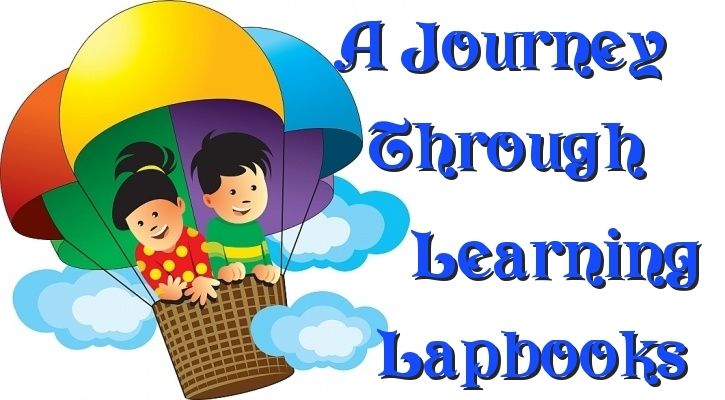 A Journey Through Learning
From their website:
"
Hundreds of lapbooks for top homeschooling programs and all subject matter. Lapbooks with study guides!"
Letters, Numbers and Shapes
(ages 3-5) - Instant Download - $13.00, CD - $14.00, printed - $20.00, and assembled - $29.00.
Knights and Castles
(grades 2-7) - Instant Download -$13.00, CD- $14.00, and printed -$21.00.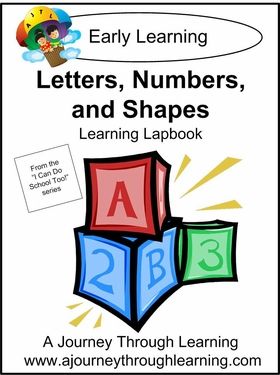 Let's start with a question
... Do your children enjoy filling in the blanks on page after page of workbook after workbook to demonstrate their mastery of whatever subject they are studying? If so, don't bother reading further - you have a method that is working for you...for now.
Next question - Do you have children that do
NOT
enjoy filling in the blanks, prefer to be using their hands, and just aren't content to sit still? Well, this may be just the secret weapon you need! It's called "Lapbooking" check out some handy
How to videos here
. Basically, your child is engaged cutting & assembling mini-books to complement the topic you are studying. While they are doing this, they are busy learning!
We have been long-time fans of lapbooking at Bentz Test Laboratory. I can testify to this method's success. (we even made lapbooks about mosquitoes!!)
A Journey Through Learning
has dozens of topics to pick from - from early learning all the way to high school level.
We were delighted to look at
Knights and Castles
. Since we are currently studying the Middle Ages - this was a hit. This lapbook includes a Study Guide written by Michelle Miller, author of TruthQuest History Curriculum. The PDF download is so easy to work with, just download it and you're ready to get started! Additional reading suggestions are included as well as a forms for book reports, taking notes, and narration for younger children .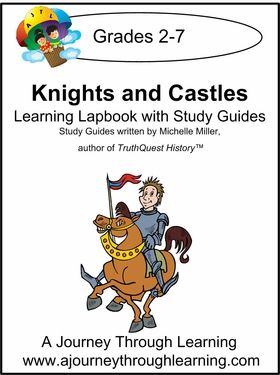 The 10 topics included information on everything from "How to Become a Knight" to "Christianity During the Middle Ages". Each component is full color, with directions of how to cut/fold and place into your lapbook folder. Doing one section a day - you work through the topic in about a month. So easy!
I find it easier to print all the mini books and cut them out myself. My children could use the extra cutting practice - but, having everything ready to pull out of the ziplock bag and complete as we are discussing the study guide has proven to work well for us. After they complete a component - they are able to add it directly into the lapbook, building it as we move through the unit. When we are done, we use our lapbooks as a review tool - looking back at what we've learned. My children are proud to show off their finished creations every chance they get! (ever try that with your average fill-in-the-blank workbook?)
In addition - we previewed
Letters, Numbers and Shapes
. This is the perfect lapbook for your preschool age child. It included letter writing practice, numbers and counting and shapes. Additionally, they offer an alphabetical list of hands on activities to "do" with each letter - make an
A
rk with a shoebox to take a
Z
oo trip. Learning about shapes was fun with their "Learning about Shapes with Food" section. More activities, games, finger plays and suggested books to read round out the unit.
I went ahead and printed everything out, and created the folders. I pulled the folder out during "schooltime" to use a way to keep my preschooler occupied while I worked with the older children. She is so proud of her creation, and it didn't require a huge investment of mom's teaching time!
A Journey Through Learning
has made it very easy for you to begin lapbooking. They have lapbooks to coordinate with many popular curriculums and even with children's books and videos. There's a topic for everyone!
Sign up for their mailing list
- and they'll send you a free unit study lapbook.
Check out these others reviewed by the TOS Crew:
The Earth
(grades 1-4) &
Astronomy and Space
(grades 2-7)
Once you try lapbooking, you'll be hooked!