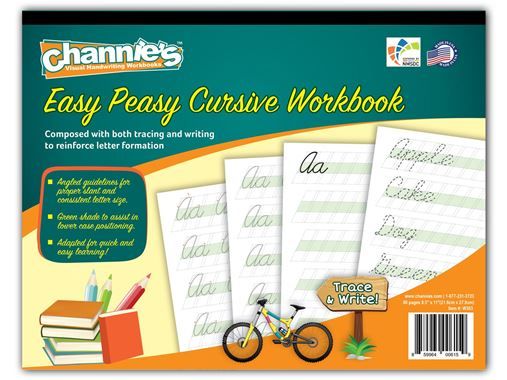 Easy Peasy Cursive from Channie's Visual Handwriting & Math Workbooks
Cursive handwriting is alive and well at Bentz Academy! Teaching it just got easier with Easy Peasy Cursive from Channie's Visual Handwriting & Math Workbooks designed for students in 1st-3rd grade.
There are so many benefits to learning cursive! For instance, you child does need to learn how to properly sign their name (my college kid was shocked when some co-workers were actually impressed he knew how to write in cursive...what?!). There is plenty of research to back up the brain benefits to writing in cursive, and it gives your child confidence as well.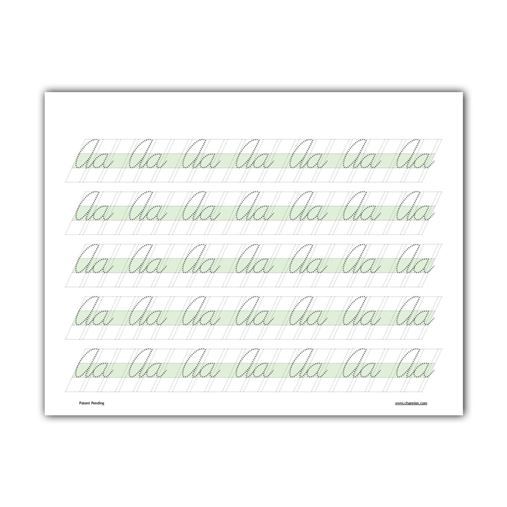 My 3rd grade tester is loving this new 80 page workbook. This was developed by a mom who wanted help her young son improve his confidence and writing skills. These are more than just the standard handwriting pages. They are designed to help your child see the correct letter formation. These heavy weight pages offer lines and colored boxes for the letters to "fit" into.
This really helped my tester get the correct slant to her cursive letters. She has been begging to get to start writing in cursive, but in a busy home like mine - I haven't sat down and taken the time. This workbook came at just the right time. I gave it to her, and she was off learning independently!
Each letter offers a page of traceable letters so your student can learn how to form the letter. Then, there is a page of lines for practice.
We decided this was the perfect handwriting warm-up to start each school day. She would copy the traceable letter, then move down and make a line of her own. I rewarded her with a sticker for each line done correctly. Really... cursive is this simple!
The final pages have words to trace and then write, showing them how to connect letters. This is a very affordable tool to improve any student's handwriting skills and comes in both cursive and print versions.
Check out other products the Crew is reviewing:
Social Media:
Hashtags:
#hsreviews, #handwriting, #visualhandwriting