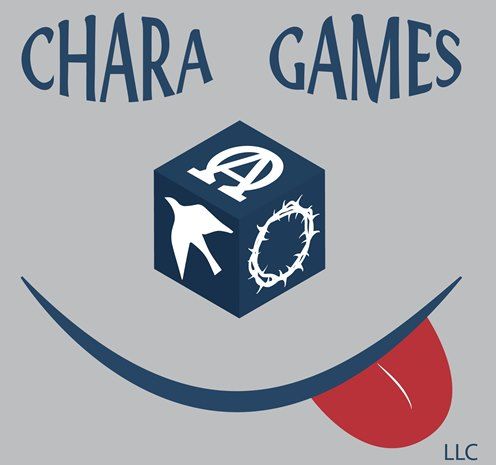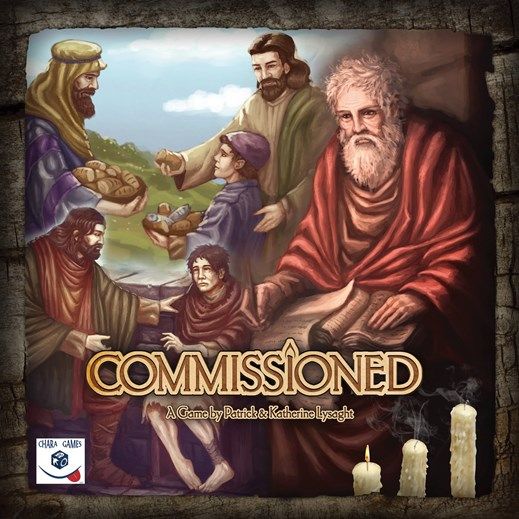 Commissioned by Chara Games
Hands down...our family loves to play board games! Especially cooperative, strategy games like a new family- favorite - Commissioned by Chara Games.
This NEW game (don't you love discovering a new game...just in time for Christmas?) is designed for 2-6 players, best for ages 14 and up. It is a cooperative game, which means plenty of working together to win.
Can I pause a moment to get on my "soapbox"... cooperative games have been a wonderful training tool for my teens! These types of games teach them to work together, to sacrifice for the greater good, and many other character lessons. If you haven't discovered this game genre, now is the time.
Commissioned is a game of strategy - the goal is to spread Christianity throughout the ancient world with the apostles. I love this game is about spreading the gospel, kind of a reverse of another cooperative game my boys like that focuses on containing viruses.
The game can be played in around 1 hour. Our first game took longer as we learned the rules. Strategy games have various levels of complexity - my boys figured this one out very quickly. The Rules are clearly explained in the "Rulebook", It can be hard to figure out the complexity at first, so you can even watch a "how to play" video online. The game has 5 scenarios you can pick from, so you can play this game over and over without getting tired of it.
This is a beautifully done game board. The pieces are the high-quality type. Heavy, full color and built to last. The games includes 6 unique "player boards" which form the basis of each player's game play.
In addition "faith cards" and "trial cards" are played during each round. This is where players start to work together toward the goal of spreading the "churches" throughout every region on the board. My high school and college sons are masters at the strategy part of the game. My daughter and I really enjoyed playing as well (even if we just did what they told us was the best move).
In addition to spreading churches, you are also collecting books of the New Testament and attempting to keep your candles (the church) still lit. The game ends when your candles are out, or your goal is met.
Each turn a different player is the "Elder" and makes decisions, with the help of the others, to advance the game.
The variety of scenarios appealed to my serious gamer sons. They love to play, and get quickly disappointed when a game gets easy to beat. This will not be the case with Commissioned! I predict this will be a family favorite for a long time to come.
We were delighted to win our first game, but it came down to our final card!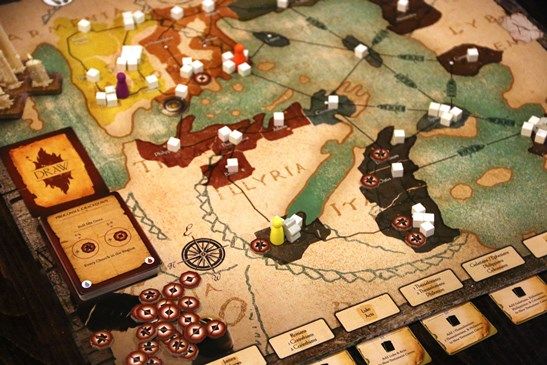 This is a beautiful game, with an even better message - spreading the Church. The theme appendix that comes with the game is treasure of historical background on the real people, places and events of the game. It makes this "educational" too... It's a win-win :-)
You will definitely want to wrap this up this Christmas!
PS - I'm scheduled to get a chance to play 3 Seeds a new game in production at Chara Games. This is a card game style game about using your resources to mange your time, money, and labor. I can't wait to tell you about it!
Find Chara Games on Social Media:
Facebook:
https://www.facebook.com/CharaGames/
Twitter:
https://www.twitter.com/CharaGames/
@Charagames
Hashtags:
#hsreviews #ChristianBoardGames #StrategyGames
See what other members of the Crew thought here