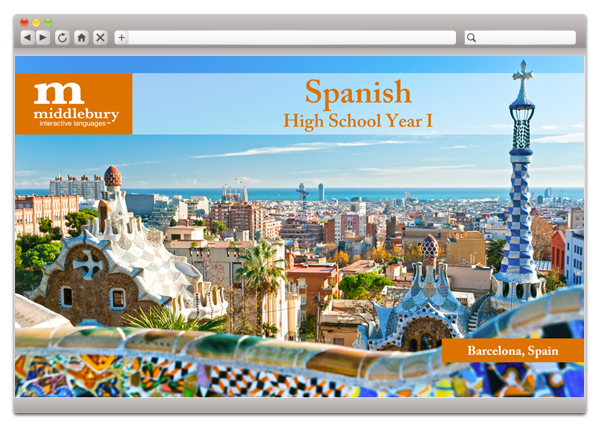 High School Spanish I from Middlebury Interactive Languages
High school means learning foreign languages (at least 2 years for most college admissions...). We have been enjoying a new approach this year -
High School Spanish I from Middlebury Interactive Languages

.
This is an online program for grades 9-12 that targets four key language skills: listening, speaking, reading and writing. Students are introduced via an immersion approach to vocabulary themes, grammar concepts, sentence structure and even culture through detailed online instruction, guided learning and progressing at their own pace.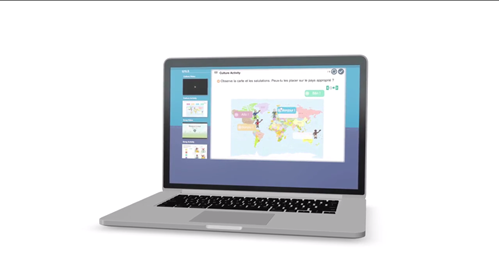 There are 36 units in Spanish I. Each unit is further divided into 5 lessons. This is an easy-to-use program, it even keeps track of progress and begins where your student left off. They can access lessons via the Table of Contents or a Calendar screen. The program also automatically grades all their exercises/quizzes and creates a printable record for you. So easy!
The program is designed for your student to work completely independently, a very good thing for our high school students. Best of all, there is NO PREP for mom! Your student does NOT need any previous Spanish to jump right in and begin learning. Online access is available 24/7 to learn at their own pace.
My tester is in 10th grade. He was a bit skeptical at first... but, after just a few lessons, he was hooked. One of his favorite parts of this program is the variety and repetition.
Lessons involve all areas of learning a new language. Lessons that require listening, reading, writing and even speaking (you do need a microphone for this) include:
The exercises help with correct pronunciation, and my tester is getting a chance to practice his accent by speaking into the microphone. (He claims the program advances, no matter what he says...)
The culture sections are very informative, and interesting. This area uses multimedia, and video presentations. He has been learning about Mexico - food, landmarks, and even the quincenera (15th birthday celebration). One of our issues was with accents and tildes (Spanish punctuation) our keyboard didn't have the correct options, so he would get those incorrect.
By accessing the "Gradebook" I can see his progress and grades on all his exercises and quizzes.
This has been our most user friendly approach to high school foreign languages
.
Middlebury offers K-12 language courses in 4 languages. Be sure to check out the
Hashtags:
#hsreviews #foreignlanguage #bilingualism #languagestudy
Read what other members of the Crew thought here