Educeri Lesson Subscription Service from Educeri ....... Educeri a division of DataWORKS
I love to plan the "perfect lesson", don't you? But, I have a problem spelled T-I-M-E (the lack of it...) Let me tell you about a new treasure - Educeri Lesson Subscription Service from Educeri ....... Educeri a division of DataWORKS .
This online subscription allows you to access over 1000 resources and lessons that are already planned for you! For grades K-12, there are lessons in Math, Language Arts, Science, History, and much more.
Educeri is not a complete curriculum, but it is just what you need to add to your existing plans to keep it new and fresh.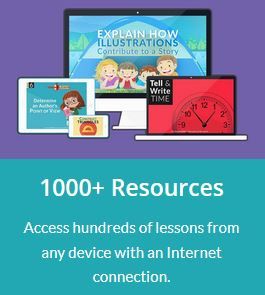 Its a very easy to navigate site. You can search for lessons by topic, or by grade. After you log on - you can access the lessons as you want to - everything is available 24/7 at your convenience! We are currently studying ancient history and I found the perfect supplements in Grade 6 - History.
The lessons are created with classroom use in mind, but work well in our homeschool setting. They would be excellent additions to your co-op classes. Each lesson is a series of slides. All lessons are correlated to Common Core standards (if you care...) and are professionally produced. Each teaching point is highlighted for you and answers show up in red. Everything you need to know to teach the lesson is right there for you.
Since we have several high schoolers, I spent a good amount of time exploring the options for my older learners. Science was filled with great lessons, and I let them explore on their own as well. The lessons include passages to read, and identify key points. Great practice for standardized testing, and a fun alternative to the average textbook.
But, my favorite lessons were found in high school English Language Arts (ELA). There are great resources for helping you tackle upper level literature.
But, not only for the older kids! The elementary ELA is fantastic as well. Let me show you...
This is a lesson from Grade 2 - Describe Characters, Setting & Plot
Many lessons include downloadable worksheets and/or quizzes. This is the student worksheet for this unit:
As you follow through the slides (this unit had 18) the concepts are taught. The side bars offer teacher tips and answers highlighted in red.
Additional ideas to explore this topic were included as well.
How easy is that? I love this site - be sure to check it out with their
FREE 30 Day Trial
Find
Educeri ....... Educeri a division of DataWORKS
on
Social Media:
Hashtags: #hsreviews #educeri #educhat #dataworks-ed