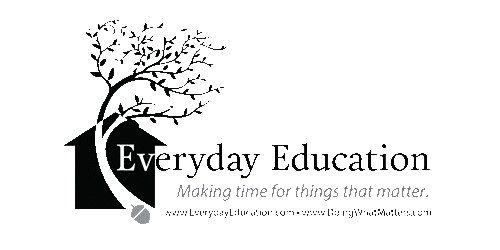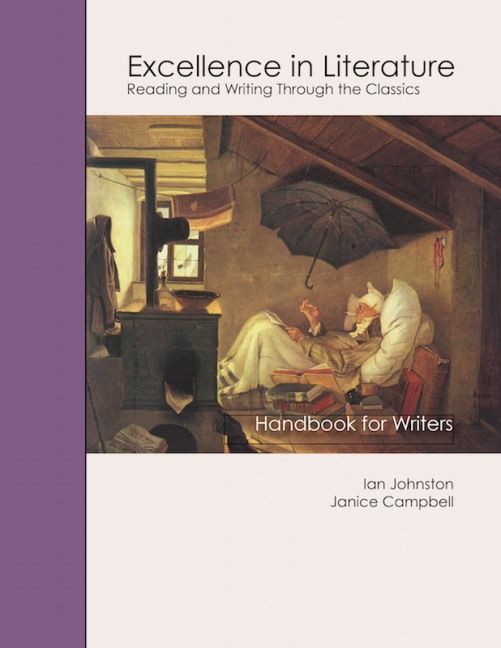 Excellence in Literature Handbook for Writers from Everyday Education, LLC
Writing. It's full of twists and turns, and our high school students need to know the correct path to help them now and into college. We have discovered a must-have resource - Excellence in Literature Handbook for Writers

from

Everyday Education, LLC.
This 420 page reference manual has 2 parts. Part One offers models and instructions for writing persuasive essays and research papers. Part Two is full of tips on grammar and the mechanics of writing.
This is a resource you can use over and over again. Author, Janice Campbell has gotten permission to adapt Mr. Ian Johnson's, a college professor, writing handbooks into this one comprehensive volume. We have been long-time fans of Janice's Excellence in Literature series, and were not disappointed in the Handbook for Writers.
I have 2 testers currently in high school, and another in college. I decided to print out our downloadable ebook and put it into a binder, so we can all access it. I would recommend purchasing the print copy for $39 (the printing cost was much more!).
With both of my high schoolers knee-deep in ACT and SAT exams, the sections on writing essays were of particular help to us. Janice takes them step-by-step from the initial comments of their essay to building more complex and interesting arguments.
I used some of her "brain teasers" in this section to challenge them to think and reason in their essay as practice for their upcoming tests. Good news - they did great on the essay section!
I have also referred back to this invaluable book over and over as I teach our Communications and literature classes for our small co-op. Openings, defining a thesis, an organizing arguments and acknowledging opposition have all been topics we used to build our speeches, and her examples were just what I needed to brush up and be ready myself!
Additionally, hundreds of grammar and usage tips are included in the second part. This was a reference section we found ourselves reading just for fun - we're such homeschoolers! Formats like APA and MLA guidelines are clearly detailed. My college age son actually asked to borrow it for his upcoming research paper, so he can follow along with the proper format.
She includes a section on misused words that was a great vocabulary review for my testers.
The Handbook is well organized, and you can use the detailed (9 pages) Table of Contents to find what you are interested in. Throughout this book, she includes literature references and examples. This is a book that you can use over and over throughout the years - both for yourself and your students.
This is a great resource for every high school (and college) student. Highly recommended!
Other members of the Crew reviewed two other products you should check out:
Perfect Reading, Beautiful Handwriting
(elementary or remedial)
Working it Out: Poetry Analysis with George Herbert
.
Hashtags: #hsreviews #excellenceinlit #copywork