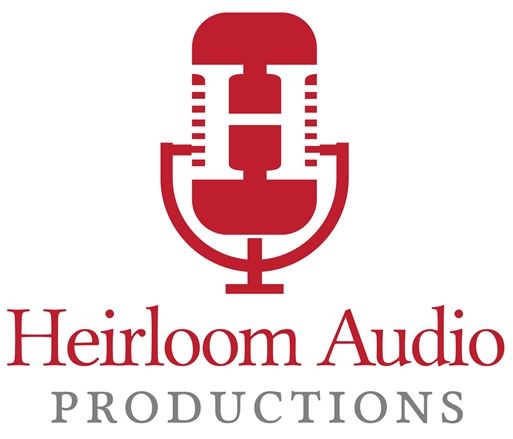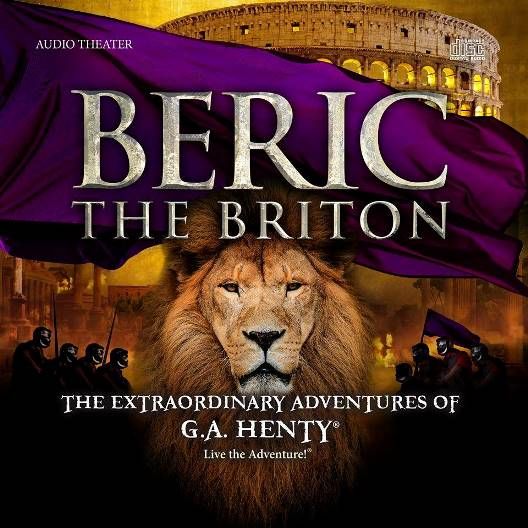 Beric The Briton from Heirloom Audio Productions
Heirloom Audio Productions have taken the historical novels of GA Henty (one of our favorite authors) and produced fully dramatized audios to introduce you and your family to some of history's finest! We have been swept away into the world of the Roman invasion of Britannica with
Beric The Briton
from
Heirloom Audio Productions
.
We have been on an epic family road trip this summer, and this story was the perfect companion to our travels. This 2 CD set is over 2 hours of action-packed adventure that will keep you on the edge of your seat. Heirloom Audio has become our FAVORITE producer to listen to! Their productions the highest quality and are jam packed with big name stars too - check out some of our favorites from Beric the Briton:
We love how GA Henty not only spins an amazing tale, but - all his stories teach Christian values and worldview. He gives us heroes for us to look up to, and values for us to live by. This is not just another entertaining story - this is a life lesson for your entire family. This story follows young Beric, from a pagan tribe in early Britannica. Beric's adventure takes him all the way to the Colosseum of Rome with Emperor Nero standing by. Along the way, Beric is introduced to Christianity and his life is forever changed, and we are changed by his story as well.
Not only did we get the CD's, we also got access to a whole treasure chest of goodies:
Beric The Briton MP3 Set
Beric The Briton full E-Book
Official MP3 Soundtrack
Printable Cast Poster
Inspirational Verse Poster
Behind the scenes video
50 page Study Guide
The Study Guide is a wonderful resource to go more in depth with the story and use it as a learning tool as well. It is broken down into several sections for each corresponding listening tract:
"Defining Words" - vocabulary
"Listening Well" - questions to use to help them remember what they heard
"Thinking Further" - questions to challenge them to think on what they heard, or even to dig a little deeper and research more.
Historical information, recipes and extra books to explore are included as well. My testers were fascinated by the information about the different types of gladiators. The Study Guide also includes 3 Bible Studies - The Importance of Studying History, Thou Shalt Not Kill, and One Way.
My testers and I enjoyed the Behind the Scenes video. It really gave us a peek into what the actors are doing while producing and what they think about their characters. We listened to our CD's with a whole new perspective after watching it.
My testers were introduced to GA Henty's stories through the audio production - and it made them want to read the full book themselves. The bonuses included a full Beric the Briton Ebook of Henty's original too.
This is a great way to make history come alive for you and your children! These have become one of our favorite additions to our history studies, and just for our pure enjoyment.
The other dramas available from Heirloom Audio Productions are :
Under Drake's Flag - the story of Sir Francis Drake
In Freedom's Cause - William Wallace and Robert the Bruce in their fight for Scottish independence
With Lee in Virginia - the American Civil War
The Dragon and the Raven - the Viking invasions of England
More are on the way!
Find
Heirloom Audio Productions
on Social Media:
Beric The Briton FB Page
The Extraordinary Adventures of G.A. Henty series FB page
Facebook:
https://www.facebook.com/HeirloomAudio
Twitter:
https://twitter.com/HeirloomStories
Google+:
https://plus.google.com/b/114534826166314080647/114534826166314080647
Instagram: @HeirloomAudioOfficial