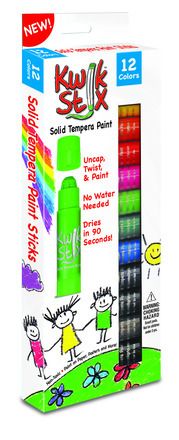 Kwik Stix 12 pk from The Pencil Grip, Inc.
I used to be a "let's paint" kinda mom...now - not so much! Painting used to mean a mess to clean up...not anymore!
Kwik Stix 12 pk
from
The Pencil Grip, Inc.
are solid tempera paints the size of a glue stick. They go on easy and dry in only 90 seconds. You can use them on many surfaces including paper, cardboard, wood and canvas. They come in many vibrant colors, our 12 pack came with green, pink, white, red dark blue, royal blue, grey, black, purple, dark green, yellow, orange, and brown. It was perfect for our Co-op projects.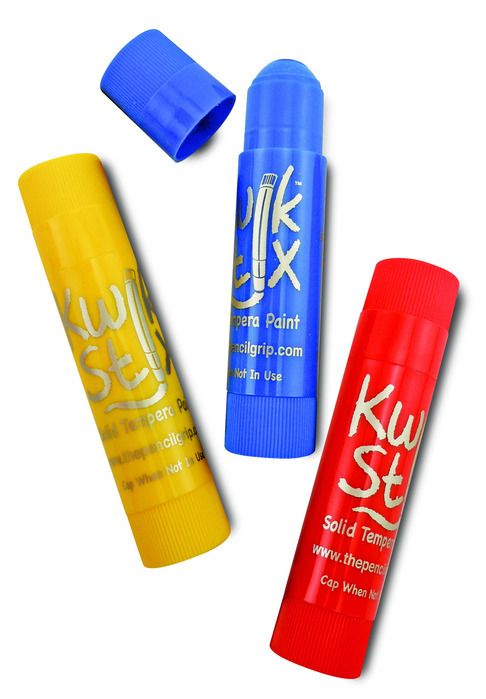 My testers were my elementary age Co-op literature class. We read a book and do a craft or activity each week. Since we meet in a friend's home...I haven't wanted to do a lot of mess making (I want to keep my friends!) So, we haven't painted this year. Until now. I brought out the Kwik Stix and they were immediately hooked.
These little gems look and feel like a glue stick, perfect for little hands to control. The paint goes on super smooth. They used them to make dots, lines, and even paint in sections of their project. We read Rainbow Fish and painted our own fish...
I LOVE Kwik Stix - you can be the "let's-paint-mom" and the "I-don't-want-to-make-a-mess-mom" at the same time!



Kwik Stix are a must have art supply. I think these would even be a great addition to our "car trip" activity box. WOW - painting in the van? These must be good!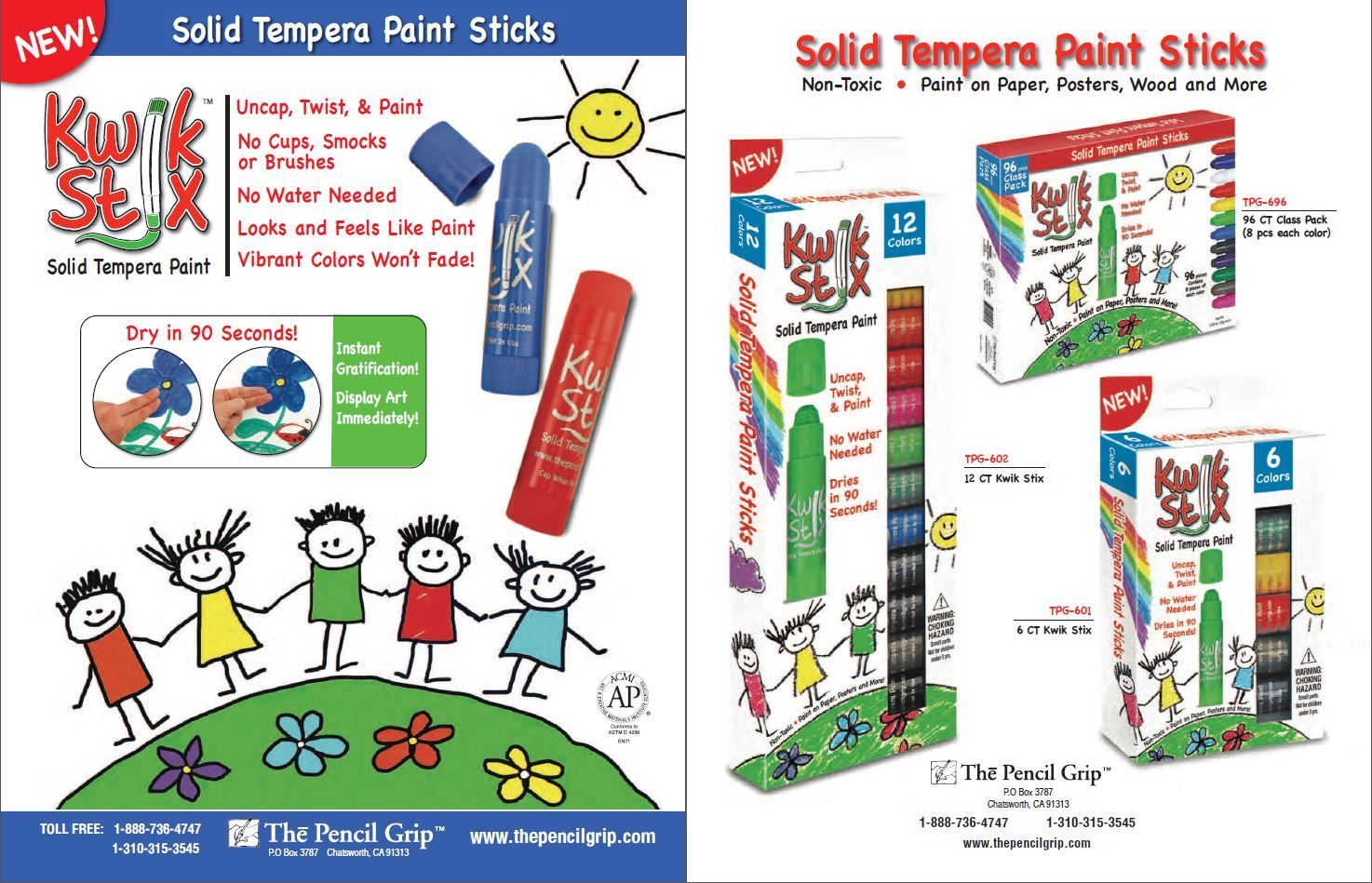 The Pencil Grip Inc. also sent us one of their pencil grips. Be sure to check out the different grips they offer on their Pencil Grip Page. We have used these with every child to teach proper pencil grip. They are the best way to teach, and my testers all love using them. Be sure to check them out as well.




Find The Pencil Grip, Inc.

on Social Media:
Hashtags: #hsreviews #KwikStix, #temperapaint, #kidsartsupplies




You can also purchuse Kwik Stix from Amazon

.
See what other members of the Crew thought here