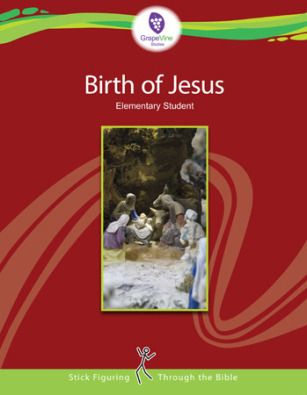 Birth of Jesus: Multi-Level from Grapevine Studies
Grapevine Studies are Bible study curriculum where your child draws stick figures, even your non-artistic types can do this, to document and interact with the Bible as they study God's Word.

I love how they describe their program: "Grapevine Studies teaches the Bible as if it were a puzzle, doing the frame first. Once the framework is in place then individual pieces (Bible passages, characters, and events) are much easier to place and understand in the context of the "whole puzzle" (the whole counsel of the Word of God)."

Activities vary in each level. Starting with tracing, they will progress to learning Biblical timelines, geography, and how to use different Bible study tools as they get older. This is truly a unique Bible curriculum that you can use with the entire family. My testers range in age from 6 to 18.

For our review, we got a PDF download of Birth of Jesus: Multi-Level - for ages 7+. This includes:


65 page Teacher Manual
49 page Student Book
Special Bonus - Traceable Student Book , designed for ages 3-6.


To complete this study you will need a Bible, colored pencils, markers, access to a Bible dictionary, and atlas or map.

The study contains 4 lessons, and a Final Review which can either be completed 1- 2 lessons a week or 24 daily lessons. This study focuses on the Christmas story with chapters on:
The Announcement
The Birth of Jesus
The Proclamation
The Wise Men and Herod
The first lesson is drawing the Biblical timeline in stick figures, My testers are about 50% creative, and 50% not-so-much. That's one of the reasons we like this curriculum... it fits all of them!
Each Lesson is clearly outlined in the must-have Teacher's Manual with the goal, key points, and memory verse. You can use what ever version of the Bible you prefer. I like that it gets my testers using their own Bible to look up the passages.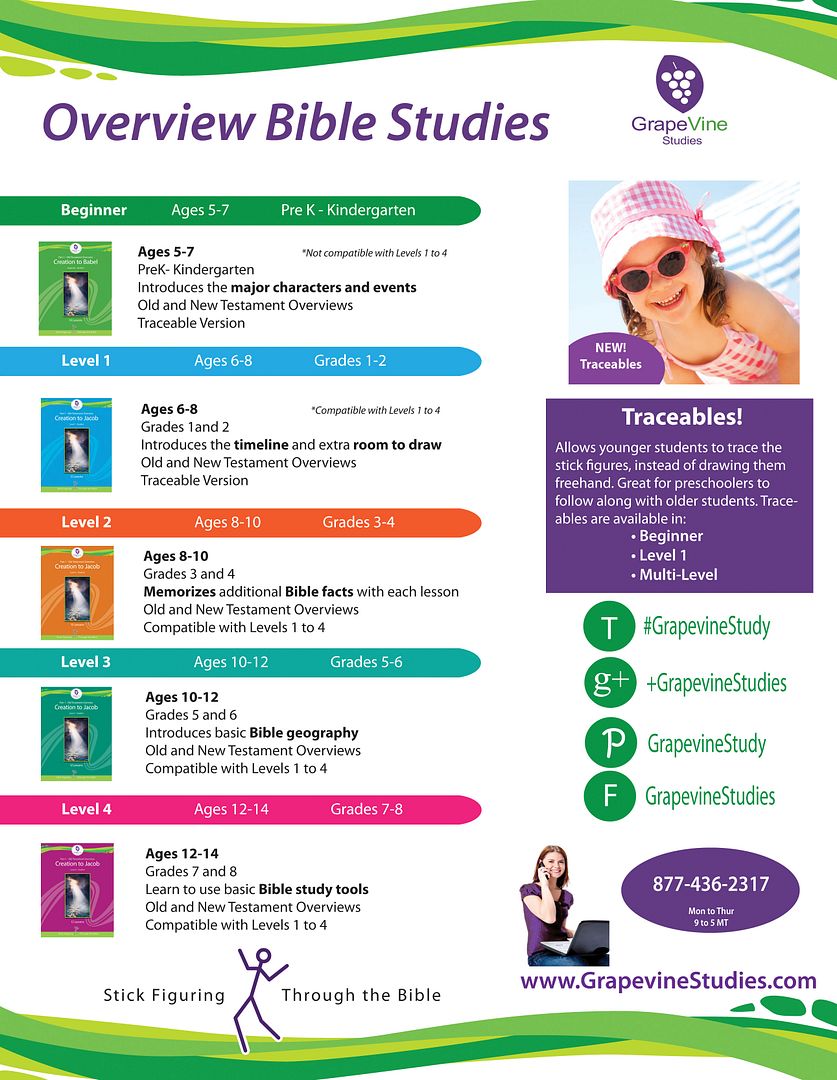 The Student Lesson begins with a Timeline Review. The main section of the lesson is drawing stick figures to illustrate the Bible passage. You can either print the Student pages (that have notebooking style sections for them to draw in) or simply use blank paper to create your own. You'll know which one works best for your family!
Each lesson includes review questions for you to discuss. These questions made my testers really think about the passage and notice the details. It's a great way to get them truly interacting with the Word. Each lesson wraps up with a "drawing review" where your child draws their favorite part of what they have just studied.
The Traceable pages have the stick figures drawn in (light grey) so your child can follow along, and simply trace the figures. My younger testers liked this - it let them focus on what we were reading.
I will admit, my younger testers loved this program (they are the 50% creative). My teen age testers were not quite as enthusiastic (they are the 50% not-so-much).
It's a very easy to use, and affordable way to study God's Word together. I think this would make an excellent study to do together during the Advent season as well.
Take a peek at some of the other levels the Crew reviewed: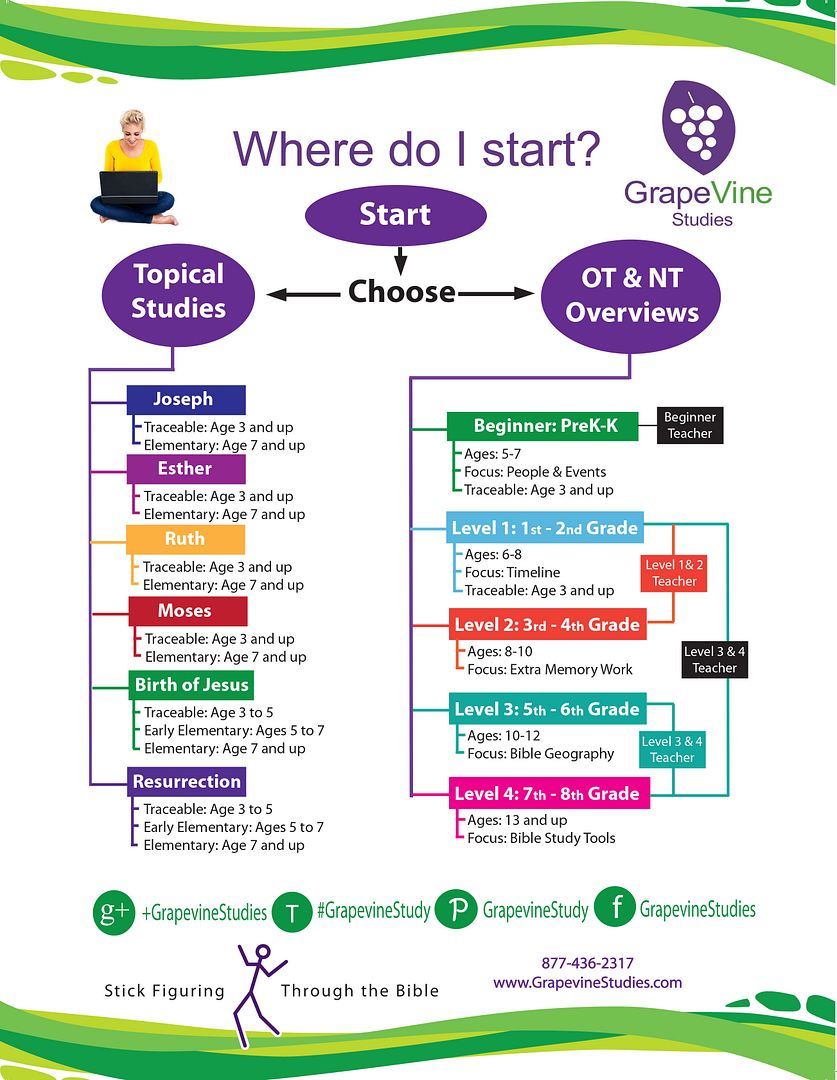 Birth of Jesus: Beginner
Old Testament 1: Level 1 Creation to Jacob
Old Testament 1: Level 2 Creation to Jacob
Old Testament 1: Level 3 Creation to Jacob
Old Testament 1: Level 4 Creation to Jacob
Find Grapevine Studies on Social Media:
Facebook:
https://www.facebook.com/GrapevineStudies
Twitter:
https://twitter.com/grapevinestudy
Pinterest:
https://www.pinterest.com/grapevinestudy/
Google+:
https://plus.google.com/u/0/+Grapevinestudies/posts
Periscope: @Grapevine Studies