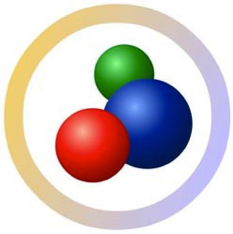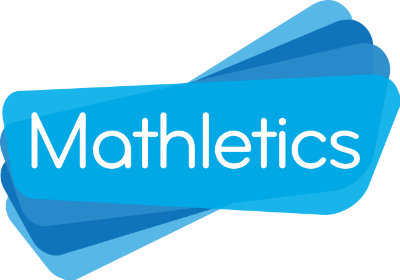 Mathletics from
3P Learning - $59 per year online access 24/7
(Includes
printable workbooks
found in the parent login for each grade level.)
Check out a FREE trial of Mathletics
Mathletics from 3P Learning is an online math practice program. It is designed to be a supplemental math activity for your K-12th grade students.
Bentz Test Laboratory was excited to try
Mathletics
and were given a full year subscription for 2 students. The testers for this product were my two high schoolers. It's very difficult to find higher level math supplements, so we were excited to take a peek at this new program being used by families and schools worldwide.
Mathletics is easy to use. My testers were working on their math skills in algebra and geometry. I signed up under a "Parent Account" and then set them both up with student accounts. A nice feature of this program, the parent account gets a weekly progress email that details what your student has been working on, and accomplishing during the week.
This program, although online and worldwide, really protects your child while online. They get to create their own avatar, and it uses only first name and last initial identification. They were proud to be part of "Team USA". The interactive feature of getting to compete with other students around the world in math challenges, was my testers favorite aspect of this program. There are not "chat features", this is purely math facts competition, but a fun dynamic to the program (especially for my boys!).
Each of my testers was able to select the Section and Topic that they wished to work on. Both of my testers really liked getting to customize to the exact area they needed to practice.
For example, my older tester wanted to brush up on "slopes, points, and midpoint formulas." He liked getting to zero in on exactly what he needed work on, and not have to sift through to find it. Once they selected a topic to review, they were given optional approaches for study. My tester could choose three levels of each approach - "Easier", "Core" and "Harder". Several options include: "Activities" - answering 10 questions. "Ebooks" - reading and seeing explanations of problems, "Interactives" - watching demonstrations of solutions "Videos" - watching explanations and solutions. In addition, parents can print workbook pages too.
My algebra tester (disclaimer: poor kid got my poor math comprehension gene) did enjoy having an online math program. He struggled more with it though than did my geometry tester (who got his father's math gene). Keeping that in mind, this program does a much better job at review than it does for teaching concepts - but, it is promoted as a "supplement". Remember this is another tool to keep in the math tool chest, not as a full math curriculum.
The "Animated Maths Dictionary" was a useful section. I think I enjoyed it even more than my testers. Ever wonder what "Pascal's Triangle" is? You can look up math terms, see the definition and a simple animation.
"Times Tables Toons" and "Rainforest Maths" are colorful math supplements for the younger crowd. My testers were much more interested in the "Live Mathletics" section. In this section, students can compete with other students from around the world (or the computer). My testers preferred competing against students :-) A world map appears, and they are randomly assigned a competition from students from other parts of the world. My testers were surprised when the questions were all simple addition, until they discovered how to adjust it to their appropriate level. Although, they enjoyed competing in addition more than algebraic expressions!
Overall, my testers enjoyed the novelty and the variety of Mathletics. They found the website easy to use, and easy to navigate.
As a mom, I was pleased to see an online program that could be used with ALL my children - even over a wide age and ability range.
If you need another math tool in you tool chest, this may be worth checking out for your family too.
Find
Mathletics on
Facebook &
Twitter
See what other members of the Crew thought here