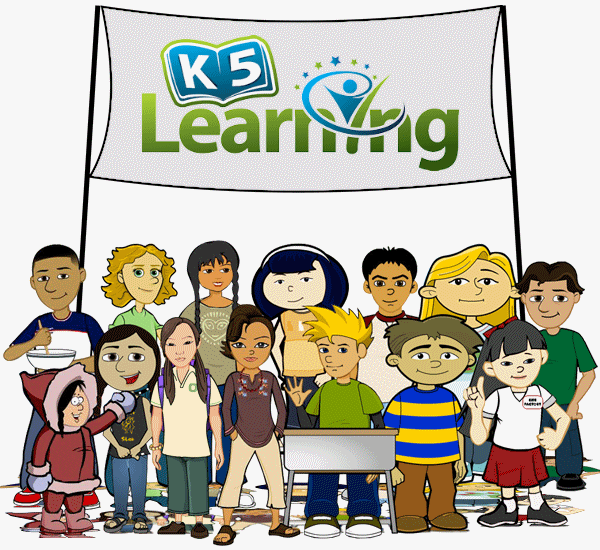 K5 Learning - an online supplemental math and reading program
Bentz Test Laboratory is always looking for supplemental practice for our K-5th graders in math and reading. We have been having fun learning with K5 Learning - an online supplemental math and reading program. K5 is a subscription based program that includes reading, math,as well as, spelling and vocabulary practice. Check out this quick intro video:

This easy to use program begins with assessments in math and reading that will help get your student learning at a customized pace. My testers are 2nd, 3rd and 5th graders.
This program is not designed as core teaching curriculum, but rather, as supplemental review and practice. Perfect for summer learning! The Parent login allows you to see a detailed report (which is also emailed) of your child's assessments. This was a very helpful snapshot of what we need to work on. If you're not a big standardized tester, this may be a nice way to assess where your student's needs are.
Each 5-10 minute lesson has videos, models, questions and games as part of learning and review. The program offers over 3,000 tutorials and activities in 3 core areas: K5 Reading focuses on phonics, sight words, vocabulary and comprehension exercises. K5 Math covers numbers, measurement, geometry, data and even early algebraic thinking. K5 Spelling has both spelling and vocabulary tutoring.
After logging in with their own login ID and password, the student can select which area they want to work on. One of my tester's favorite parts was the daily riddle on the login page. I've been hearing them repeat these riddles over and over, and it's a fun way to start the lesson.
K5 Spelling
has spelling practice and vocabulary practice. The program has over 150,000 words, and is adaptive. The program actually remembers every word the student misspells and will reintroduce that word in an upcoming session. It is begins with the student hearing the spelling word, and can read or see a picture example of the word on-screen. Then, they type the word. They get immediate feedback if it's spelled correctly. This program is a treasure just for the spelling portion! It's much more fun, and effective to practice your spelling words like this. (not to mention, painless for me as well!) Parents can customize the spelling lists using words from the student's outside reading and lesson directly from the Parent Login.
Vocabulary exercises are similar to spelling, but the student needs to discover the word from some examples and clues given onscreen. It's a fun challenge!
In addition, K5 offers printable worksheets for both reading and math lessons. My testers really liked the word puzzles and variety. The worksheets are on the login screen as you begin a lesson.
My testers really enjoyed this program. I really liked that they could work independently, and at their own pace. I really like how customized this program is, after taking the assessments - your student works exactly at the level they are at for each skill. So, my students needed more help with phonics, but were doing better in comprehension, the program adjusted to their need. I also appreciate that subscriptions allow multiple users, so it's very big family friendly and affordable.
Summer is an excellent time to keep working on these important math and reading skills, and K5 makes it fun! You can try it for FREE by using their
free 14-day trial.
to see for yourself.

Find
K5 Learning on
Social Media:
Facebook:
https://www.facebook.com/k5learning
Tag: @k5learning
Twitter:
https://twitter.com/K5Learning
Tag: @K5Learning
Pinterest:
https://www.pinterest.com/k5learning/
Tag: @k5learning
Google+:
https://plus.google.com/+K5learning
Hashtags:
#hsreviews, #k5learning, any subject names
See what other members of the Crew thought here