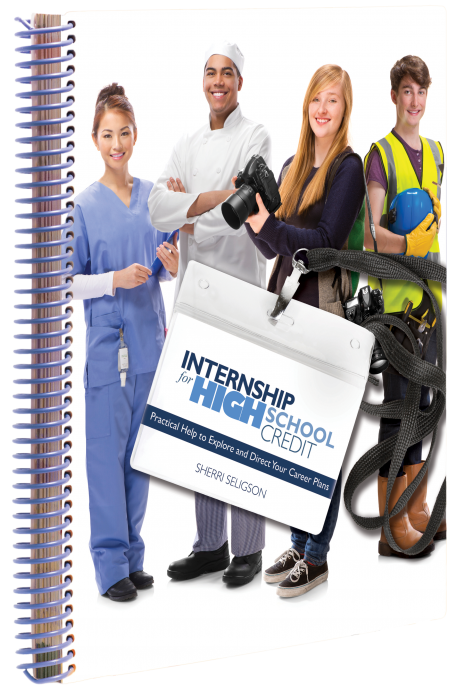 Internship for High School Credit from Apologia Educational Ministries
Wouldn't it be nice to have a guide for homeschooling in high school? We've found a new resource that is a practical, hands-on guide for these years, it's Internship for High School Credit from Apologia Educational Ministries.
This is a 99-page, spiral bound book filled with practical help for your high school student to get them considering and working toward their career goals while earning high school credit with internships.
It's divided into 5 parts:
Getting Started
Information for Parents
First Semester
Second Semester
Course Wrap-up
In Getting Started students are introduced to what an internship is, and the benefits of getting some real life experience in a field they may be interested in pursuing. Too often, students are graduating from college (with mountains of debt) and no real knowledge of the career they have studied. Internships can give them first-hand knowledge and earn high school credit in the process.
The course covers how to determine the type of internship, company and preparation needed. One of my favorite sections,it includes how to write a resume, letter of introduction and how to prepare for an interview.
My testers are my 19 year old college student, and my 17 year old high school senior. They have been working on creating resumes. This information is worth getting the course for! It's all clearly defined, and easy to use.
Information for Parents is written directly to parents with what they need to know to help their student earn high school credit for internships. It covers how to document their experience on their transcript, how many credits to award, and even how to grade their internship in a way that will be attractive to college admissions.
First and Second Semester sections are weekly worksheets for your student to document their experience. Goals, weekly summaries, work performance and skills gained worksheets will help the student track and record their internship experience.
Questions are included throughout these sections designed to prepare your student for the workplace. From "Pay close attention to work attire. Is office-formal or casual" to "Reflect on how God may be leading you to continue in this career field or to consider other options" the questions provide a way for your student to critically evaluate their experiences.
Mid-Term and End-of-Semester work performance worksheets will help your student see where they may need more help. The course helps your student learn how to work with their supervisor as well.
The final section - The Course Wrap-up helps the student summarize their experience and evaluate the understanding of the career based on what they learned by writing a paper. It also gives practical suggestions for writing thank you notes, getting letters of recommendation and updating their resume.
I thought this was a solid, straightforward course. It was filled with information that is useful for any high school/college student. I would highly recommend it!
Find
Apologia Educational Ministries on
Social Media:
Facebook:
www.facebook.com/apologiaworld
Tag: @apologiaworld
Twitter:
www.twitter.com/apologiaworld
Tag: @apologiaworld
Pinterest:
https://www.pinterest.com/apologia/
Tag: @apologia
Instagram:
www.instagram.com/apologiaworld
Tag: @apologiaworld
Google+:
https://plus.google.com/105053356034237782125
YouTube:
https://www.youtube.com/user/apologiaworld
Hashtags:
#hsreviews, #homeschoolsupport, #startinghomeschool, #organizing, #howtohomeschool,
#highschool, #highschoolcredit, #internship
See what other members of the Crew thought here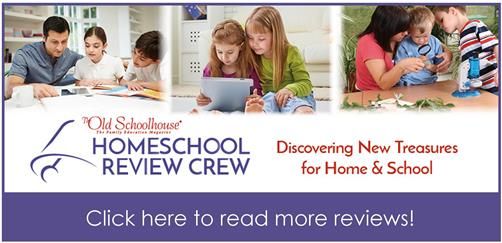 ;