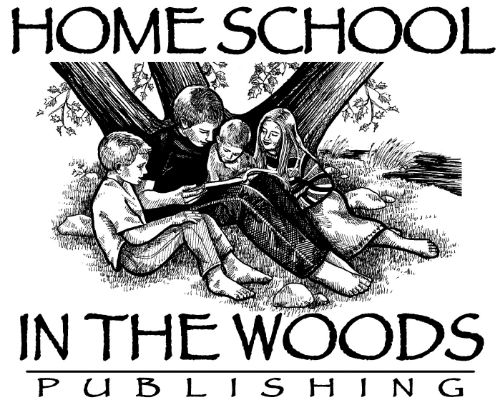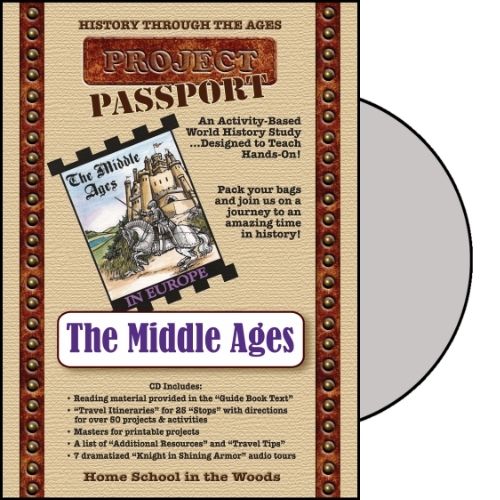 Project Passport World History Study: The Middle Ages
by
Home School in the Woods
is a digital downloadable history unit study. It includes items to print out, audio files, and instructions for you to teach this study. You can also get it on a CD-ROM if you choose. It will work with both your Windows and Mac programs.
Following a traveling theme, there are 25 stops in the Middle Ages - 400 AD to 1500 AD. Depending on your style and schedule - it could take 6-12 weeks to complete.
Some of the lessons cover:
Laying the Foundation (Setting up notebooks and studying the Barbarian invaders and fall of Rome)
Everyday life
Business
Science and Invention
Education
The Arts
Medicine and Disease
The Church
The Crusades
Knights and Chivalry
The Vikings
Battles, Wars and Conflicts
The Bentz Test Laboratory loves history and anything that is
not
out of a textbook.
Project Passport World History Study: The Middle Ages
fits us perfectly! My tester is a 9 year old, "squire-in-training." He's currently enamored with all things knightly. The perfect way to capture his interest and sneak in a little learning this summer just arrived from
Home School in the Woods
!
This is a unit study, you download it and need to plan to spend some significant preparation ahead of time before starting. You'll need printer paper, colored cardstock and a stockpile of printer ink! I do have to caution you, if you have a dinosaur printer like me, or don't like buying ink - you may want to carefully consider this one...
Each stop features "Guide book text" - which you can read to your child, this is where the lesson is. Usually only a few pages long, they are packed with info. Additionally, there are printable projects, timelines, newspaper writing, postcards, etc. They have intentionally included a large variety of options (over 50 in this study!) so that you can customize it to you and your family. The finished project of study becomes your personalized "Scrapbook of Sights".
The "Travel Itineraries" gives you a detailed overview of what supplies you need and how to prepare for the lesson. This is a very teacher friendly program (except the volume of printing).
They have done all the work & research for you, and even include diagrams and pictures of finished projects. Being so visual, this is another great help for me!
It truly appeals to all learning styles too. Some stops include audio clips that we listened to while working on projects. Check out some of the crafts that you can choose to make (or not...) My tester loved listening to the audios , reading about the knights. and coloring the well-done timeline figures. My tester, however, is not one of my crafty kids :-) My daughters could not wait to dive into them.
From mapping the Barbarian Invasions, Famous People of the Crusades, Medieval Weaponry & Armor, The Coat of Arms, Illuminations, Pilgrims & Pilgrimages, and more you get to experience history in a hands-on, unforgettable way!
This is why I love this approach. Our kiddos are all different, and a boring dusty textbook could NEVER accommodate their varied interests or learning styles. This is a perfect fit for anyone - because you can customize it directly to them. Additional resources of books, videos & music you can add to your study are included as well.
If you want to make history really come alive for them, don't be afraid to grab a passport and take an adventure.
Be sure to
check out a Sample
of this study for yourself.
Other titles reviewed:
Project Passport World History Study: Ancient Egypt & Project Passport World History Study: Renaissance & Reformation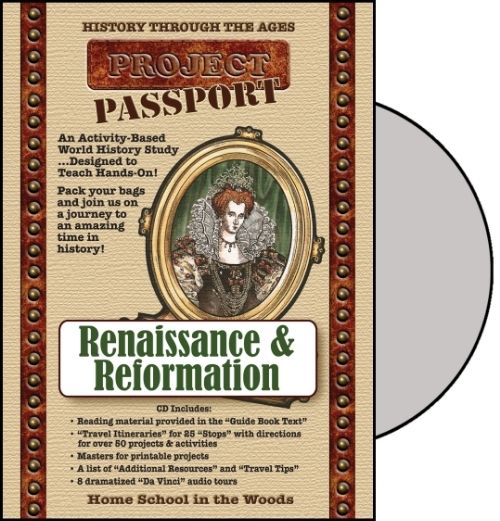 See what other members of the Crew thought here