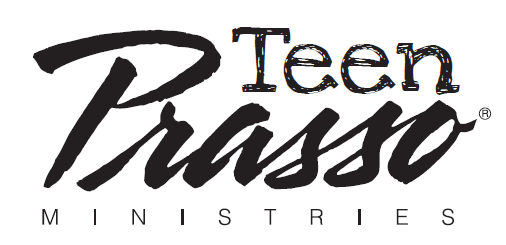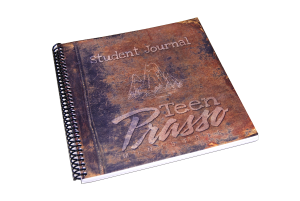 Prasso Ministries
-
Teen Prasso Teacher's Manual
&
Teen Prasso Homework Manual
"Prasso" is a Greek word that means to repeatedly, continually, and habitually practice.
The Bentz Test Laboratory is knee deep in teenagers (and middles, and littles...) With this age group, we have new challenges and adventures, as well as, new needs for our daily Bible Study. I can't just teach the stories of the Bible anymore, the teens are ready to dive deeper.
Teen Prasso is a 13 week, meaty Bible study, designed for groups, that covers some topics that many teens are dealing with. Just take a peek at the Table of Contents:

Lesson 1: God Your Heavenly Father
Lesson 2: God's Love
Lesson 3: Why Doesn't 1+2 Add Up in My Life?
Lesson 4: It's All-Out War
Lesson 5: The Enemy's Lies…And Where They Lead
Lesson 6: Pressure!
Lesson 7: Anger
Lesson 8: Forgiveness
Lesson 9: Two Brothers – Pride and Selfishness
Lesson 10: Refocus
Lesson 11: Prasso, Putting It All Into Practice
Lesson 12: The Journey
Lesson 13: Eternal Eyeglasses
The Teacher's Manual contain outlines you can use to customize this study for a group. This would be an excellent upper level Sunday school or small group study. There is a very engaging, on-going storyline about a couple of brothers working through past and present situations as one of them is about to head off to college (getting kinda close to home!) My tester read through the Teaching Lessons, since the story is not included the Student Journal, before starting each week's work in his Student Journal.
The Student Journal is where my tester focused his time. Each teen will need their own copy - so he worked through this independently. I would love to add more Student Journals, and make this a family study with my teens!
Each lesson is broken down into 5 days of questions, Scripture copying and Bible study. On "Day 6" - there is a space to reflect back on the previous week's work. Group Discussion questions are also included. Since my teen was doing this on his own, we used these as mom/son discussion starters. Excellent conversations are sure to take place...just be ready to be surprised! This study aims at their hearts.
My tester really enjoyed this study, and plans to continue it throughout this coming year. Several of his comments:
"I like copying Scripture - it makes me think about it more carefully"

"This is a study for teens that want more than just a Bible story"

"It challenged me"

"You should have my brothers do this one..."
That's actually quite an endorsement from a teen BOY, I'd say.
I'm impressed. It's a solid, scriptural study that is relevant for teens today. It's simple to use, and could easily be used for groups as well as home. It will get your teens diving into their Bible, and give you plenty of discussion pointers.
Two thumbs up!!
See what other members of the Crew thought here