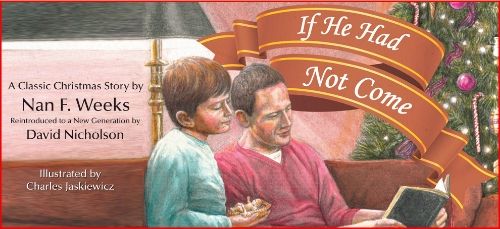 If He Had Not Come from
David Nicholson
- $18.95 hardcover also available in a PDF format for $3.99
Recommended for ages 6 and up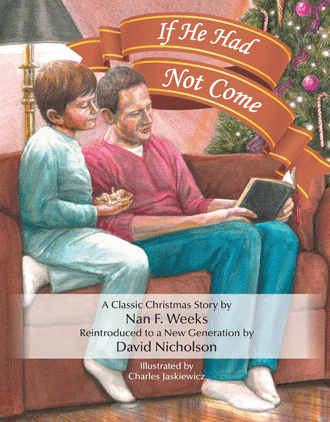 Bentz Test Laboratory is getting ready for Christmas. No, it's not too soon... just weeks remain!
I'm not encouraging you to get in the swing of the commercial side of this holiday... but, down...
One of my favorite family traditions is to bring out the Christmas books and have them in a basket where we can all read them. A new addition this year is
If He Had Not Come from
David Nicholson.
The story was originally written by Nan F. Weeks in 1938 and included in an anthology called Christ and the Fine Arts.
When the author was asked "What five messages do you want your readers to remember about your book?" this is how the he responded - I love what he says:
1 – I want readers to ponder the question, What if Jesus had not come?

2 – I want readers to conclude that life would be very different had Jesus not come to Earth.

3 – I want readers to understand that they can have a personal, loving, and lasting relationship with Jesus Christ.

4 – I want to provide a guide for families / teachers that promote thoughtful discussions and personal application.

5 – I want children to capture the story's power through this retelling and new illustrations.
This is the story of a young boy that wakes up Christmas morning to discover what the world would be like if Jesus had not come. "If he had not come", is straight from the Bible and the character sees what would be missing in our world if Jesus had not come at Christmas.
As he travels around he sees no hospitals, no children's home, no homeless shelters, no churches, a blank New Testament. The bleak reality of a world without Christ is conveyed in a child-friendly manner.
After the story, there is a Going Deeper section with deeper discussion questions that you can use. This would be a great Sunday school book during the Christmas season. Additional scripture verses and a clear outline of the gospel message make this a great outreach tool for those who haven't discovered the true meaning of this holiday.
It also offers "An Idea to Help You Celebrate Christmas . . ." by drawing a fully decorated Christmas tree to remind you of the eternal life we have through Jesus. Six points tell how parts of the tree and decorations symbolize different aspects of the true meaning of Christmas.
This is a beautifully illustrated, hard cover book. My testers and I decided to snuggle up and read it together. What a beautiful and memorable picture of the gospel message for young children. This will be in our Christmas book basket from now on.
My testers all enjoyed this book. In fact, it's been reread on several occasions. I love that it's message is a clear presentation of the true meaning of Christmas.
Find If He Had Not Come on Facebook
See what other members of the TOS Crew thought here