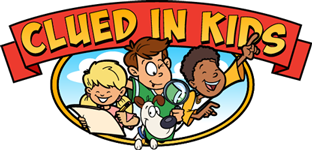 Clued in Kids
Do you wish you could be one of "those fun moms"? You know, the kind that makes learning more fun and memorable? The kind of mom that makes learning seem like playtime?




I know that's how I "want" to be...but, that type of mom needs more time on her hands than I have! I have discovered a gem to share with you... Clued in Kids. Their motto is - "Treasure The Journey." They have designed a series of treasure hunts that will get your kids moving, learning and having fun! The author's have an amazing testimony of their own journey - you will want to check it out here.

The Bentz Test Laboratory was sent 2 of their PDF Treasure Hunts:







The perfect treasure hunt for any budding David Beckhams or Mia Hams, this 12 clue hunt contains soccer themed puzzles and activities, and can be played by one child or as many as 10. Great for ages 4 and up.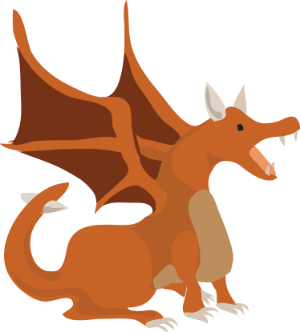 Five printable, 12 clue teaching treasure hunts that will motivate your 7-9 year old to learn their times-tables! Hunts contain puzzles, riddles and fun activities that teach multiplication while leading your child on an adventure around your home. Each takes only 8 minutes to set up and provides an hour of fun for 1-10 kids.
My testers were a variety of ages - starting as young as 5. But, my teenagers got in on the fun too, being in charge of hiding the clues. It's the perfect way to involve everyone - either in the hiding or in the hunting...
The first step is to print the PDF file containing your clues.... they print full color, and 2 to a page, you cut them yourself. A nice bonus - you can print these as many times as you want. Putting multiple hunts together is a breeze - just put the name of the kid on each clue, and you can even have a race!
Next, use the handy 8 minute setup instructions to hide your clues. The final page is the secret to mom's success... the ANSWER KEY. It lists where each clue has been hid, and where to hide the final treasure. The suggested hiding places are common to most homes, if you don't have this particular place, either take out that clue, or create a new spot of your own. (just don't forget to amend your answer key.) You decide what the treasure should be - it could be money, stickers, treats, a new car (just kidding! I'd love to be on that treasure hunt..)
The point is in the "hunt" not as much about the treasure. Wow - just thought of what a great life lesson that could be! The hunts take about 20 minutes to complete - but, leaving a lasting memory.

My super star soccer player loved this Soccer Treasure Hunt.

His clues practiced many of the concepts he's been learning - like time and money. But, it was also filled with activities like dribbling the soccer ball... and I even let him do it in the HOUSE! Whoo, hoo - I'm becoming one of "those fun moms" :-)





Multiplication Dragons

was even more fun. For this treasure hunt, you get 5 PDF files, one for each of the multiplication fact families 2x-6x. I was able to print out a different hunt for each child and have several children all on the same hunt!





My testers would much rather review math on a hunt any day, how about yours? I really liked the variety of activities - search and finds, word puzzles, math puzzles. designing a shield, reading a poem. So much more that plain old math...




These are a super affordable way to bring some fun into your day. Best of all, the hard work of planning has all been done for you. You can just print and go play with your kids as you "Treasure the Journey"!
They offer many different themes:
Holiday/Seasonal, Nutrition-Themed (for Allergies, ADHD, etc.), Educational Related, Sports
and
Clue Pad Products -
with different themes as well.
These would be great for birthday parties and sleepovers too - be sure to check this one out!
Clued In Kids on Social Media

Twitter: @cluedinkids
Facebook: https://www.facebook.com/cluedinkids
Pinterest: http://www.pinterest.com/cluedinkids/
See what other members of the Crew thought here