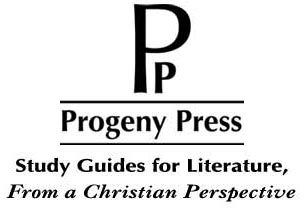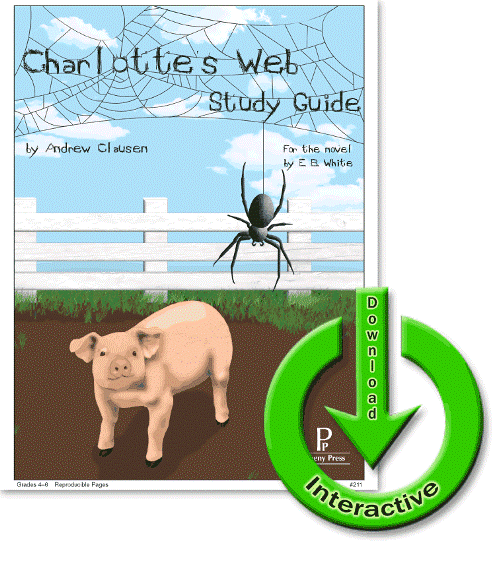 Charlotte's Web E-Guide (Grades 4-6) from Progeny Press
Is there anything better than rediscovering a childhood favorite with your children? We have been delighting in a personal favorite with the
Charlotte's Web E-Guide
(Grades 4-6)from
Progeny Press
.
Progeny Press is our hands down favorite supplier of high quality literature guides for ALL grades! They offer dozens of choices in each level, and we have used them for high school literature study for the past several years.
This time, my 4th-6th grade testers are getting a chance with
Charlotte's Web
by E.B. White. I have such fond memories of this book, and my 4th grade class play (I was the narrator...) My 4th grader is our official tester this time.
The Interactive E-Guide is a 55 page downloadable study guide to go with the book (which is sold separately). They are called "interactive" because your student can type directly into the PDF and save their work. This s a great option if your child would rather type than write!
They are also printable - which is my "old school" option. I love having a resource that I can use with multiple children too!
You can see sample pages here
.
The E-Guide is clearly organized. It begins with the
Synopsis,
About the Author
, and
About the Illustrator
sections that will help your student understand the general plot and some background information about the author and illustrator. E.B. White is a wonderful children's author, and Charlotte's Web was his second novel. Illustrator Garth Williams is another well-loved children's artist. My tester really enjoyed learning the other great books written by them as well.
The next section offers
Ideas for Pre-Reading Activities
. This is a fun way to "set the stage" for your student. From planning a field trip to farm to learning all about spiders, the E-Guide offers suggestions to help bring their reading to life.
Each section of the E-Guide corresponds to chapters for the student to read and complete several different types of learning exercises. Progeny Press does recommend spending a week reading the entire book before going back to study in depth so your student understands the story, and can enjoy it in it's entirety first.
The lessons include:
Vocabulary - the exercises are varied, multiple choice, fill-in-the-blank, context clues, and dictionary definitions. We love the variety!
Comprehension Questions - these are designed to get them to remember what they have read.
Thinking About the Story - these questions are more in-depth and make connections from what they read to outside topics, and what they think or feel about the characters as well.
Descriptive Writing - fun exercises to help encourage their writing skills. Once again, they have a variety of types from Mad Lib style paragraphs to creating vocabulary for their pets.
Dig Deeper - these are great discussion starters! Scripture and life lessons are woven throughout this section with a decidedly Christian Worldview, it's truly my favorite part of the Progeny Guides..
Literary Devices - this section introduces literary devices like characterization, mood, irony, foreshadowing and more. I really appreciate how each guide is tailored to the grade level, and builds up their literary knowledge step-by-step.
The Overview section contains questions that outline the story structure, characters, and theme all with Scripture to back it up.
The final section - Post-Reading Activities offers several ideas for art projects or letter writing to wrap up the book. In addition - Additional Resources are listed if your student enjoyed this book. There is plenty of ideas to turn this into a full-blown unit study!
A complete Answer Key is included for busy moms.
Progeny Press E-Guides are so very well designed, everything you need is right there - just add the book. They are comprehensive and make teaching literature at a high level easy. Be sure to check out the other titles the Crew is reviewing: