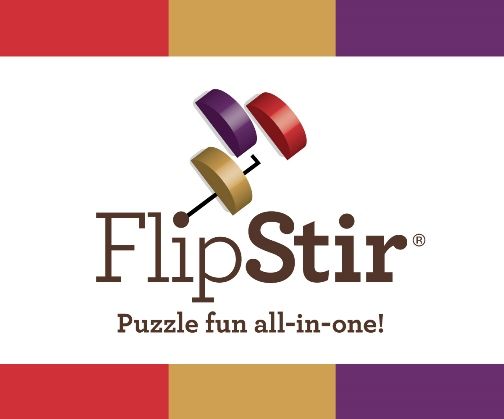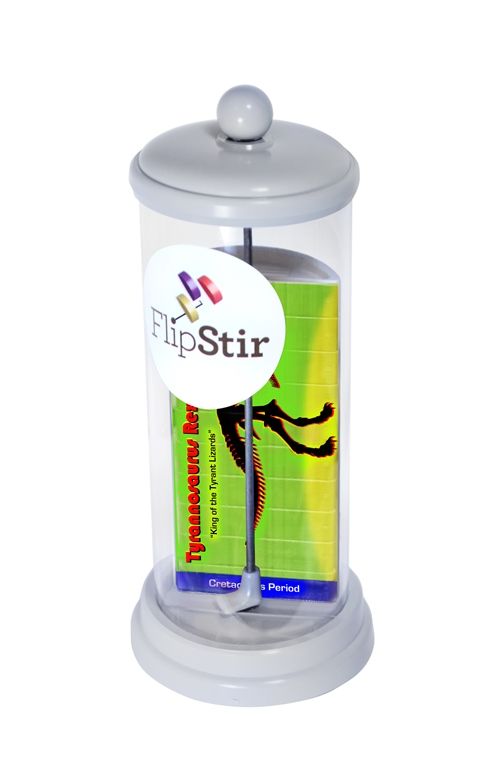 We can't put it down! Shake. Stir. Solve. It's that easy!
Enlivenze LLC
is the maker of the highly addictive FlipStir Puzzles -
Tyrannosaurus Rex
that we have been ejoying.
These award-winning puzzles are self-contained with 10 colorful pieces. Each puzzle comes in a clear plasic tube with a moveable wand.
To solve the puzzle, simply use the wand, gravity and your own creativity to line up the 10 pieces into the proper order in the tube to create the picture. Once you have completed the puzzle, just shake and start all over. There are
no
pieces to loose.
This puzzle improves hand-eye coordination, and is small enough to take it on the go. I took it out of the box and handed it to my first tester... he looked skeptical. However, once he started - he was hooked! I got in and took over, and couldn't put it down until I had it done, it took me about 10-15 minutes...which - I must say, it the current family record! Go MOM!
Since then, this puzzle has captivated everyone that walks past and picks it up. It's sturdy construction holds up to vigorous shaking. The wand is easy to maneuver and the design is a BIG hit with my dino-lover.
I love having non-electronics that captivate my testers, and the FlipStir puzzle is one of our favorites. It makes a great addition to our "travel box" too.
FlipStir puzzle come in a variety of designs, with 2 levels of difficulty. Ours was a level 1 and I am already hearing requests for more! (perfect for a Christmas stocking stuffer!) Level 2 designs offer more pieces, complex pictures and even wavy edge pieces.
FlipStir Puzzle:
Facebook:
www.facebook.com/flipstirpuzzle
Twitter:
www.twitter.com/flipstir
Enlivenze:
Facebook:
www.facebook.com/enlivenze
Twitter:
www.twitter.com/enlivenze
Hashtags:
#hsreviews #shakestirsolve