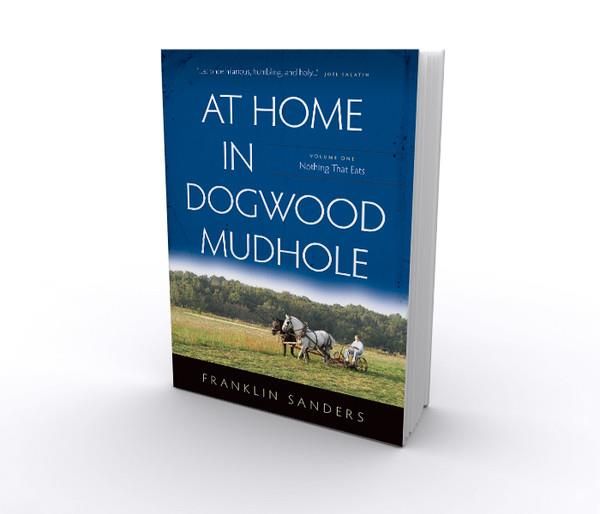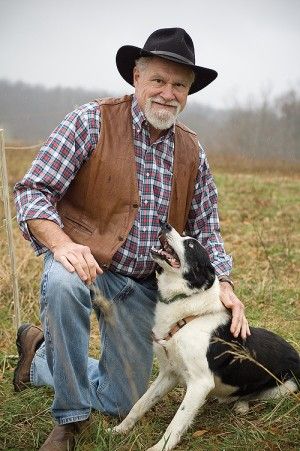 Franklin Sanders from At Home in Dogwood Mudhole
From their website:
"
When Y2K looms and modern life fails to satisfy, Franklin Sanders and wife Susan go from nuclear family to multigenerational farm. Despite Susan's admonition that they acquire nothing that eats, they gain dogs, chickens, horses, cows, pigs, ducks and sheep. Their children move back in and bring their spouses, filling Dogwood Mudhole with grandchildren. It's no Green Acres, but through sheer persistence and good humor, they learn to farm. At Home in Dogwood Mudhole, a three-volume collection of letters, provides a running account of an attempt to live an authentic life, as Franklin writes every month for seventeen years a personal letter to his The Moneychanger newsletter readers
."
Cost:
Volume 1, Nothing That Eats, 379 pages, available in paperback for $22.95, or ebook formats Kindle, ePub, or PDF for $16.95.
Sample chapters for both Volume 1, Nothing That Eats, and Volume 2, Best Thing We Ever Did, are waiting for you online.
Best Thing We Ever Did is currently available in PDF format, with Kindle and ePub to follow in late November, and the paperback is expected to ship the first week of December.
Finally, a review for me -
At Home in Dogwood Mudhole
- a treat to savor. This heafty book is a collection of letters inviting you to visit "Dogwood Mudhole", the destination of a lifetime!
I took this book with me on a weekend escape with my hubby. Our setting - high in the Ozark mountains, in our private cabin with a view that stretched for miles (it's okay to be jealous...) just helped set the stage for getting lost in this book!
I remember the Y2K scare... but, living in suburbia at the time, we just bought some extra bottled water. Franklin Sanders and his wife, along with 7 children, did far more. They made a move to Dogwood Mudhole, Tennessee.
His stories are heartwarming, encouraging and inspiring. Right off, in the preface - he clues you in on his motivation. "So here we are, all of us - you, too - at home in Dogwood Mudhole, sunk in the mire of the world but surrounded always by the promise of resurrection, the assurance of grace, and the hope of glory. That hope transforms the mudhole back into a garden."
I was hooked! Being a transplanted northerner, I loved his descriptions of the south. Having a large family myself, his family antics made me chuckle with agreement. Growing up on a farm, it brought back plenty of childhood nostalgia.
Now - if only I can convince my husband to sell everything and head to Dogwood Mudhole... :-) Seriously, you will enjoy this read.