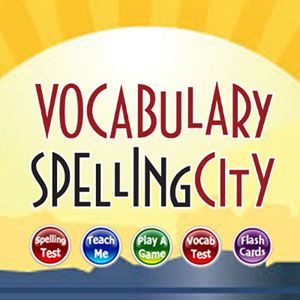 From their website:
"
VocabularySpellingCity :
A K-12 educational service used worldwide by schools and families
50,000 words and 60,000 sentences read by a real person
Access via mobile app for your tablet and smart phone,or online via computer and interactive whiteboard
Buy a Premium Membership to enjoy ALL of our features at a surprisingly low cost (Check out a demo video here) :
Vocabulary, writing, spelling, and language arts activities
Access to ALL games and interactive Flash Cards
Student progress tracking
Automated testing and grading
Personalized learning with assignments for differentiated instruction
Student logins with no commercial ads
COST: $29.99 per year for up to 5 students, K-12
Bentz Test Laboratory is in despreate, desparate... ummm, I mean SERIOUS need of help with spelling Instruction! I'm a "sight speller" -either it looks right, or it doesn't. Some of my testers have been "rule spellers" - just tell them the spelling rule, and they're good. Other testers - well, not so much.
Maybe it's due to my own lack of diligence in teaching my testers further down the birth-order ladder (please, moms with more than a handful...tell me I'm not alone!) But, I have several testers that need some spelling instruction that does NOT include yelling and tears (from either of us).
Ta-da!
VocabularySpellingCity
arrived at just the right time. I was going to be on a 2 week mission trip, and spelling was already a much neglected subject. I couldn't sign my testers up quick enough.
Our Premium Membership allowed for up to 5 students for an affordable $29.99 per year. It was very easy to set-up. I logged on as the Parent, and found some spelling lists to add to our account. You will be impressed with the lists that are available - K-12 - literature, math, sight words, so many - arranged in an easy to find manner or you can create your own. I added them to our main page, then added each student. Smooth, easy and fast. I love a program that can work with all my ages at the same time.
My testers LOVED this program! They had many ways to interact with their spelling words - tests, flashcards, and games (their favorite). A great feature with the Premium Membership is the addition of Vocabulary review and practice as well. (Yeah for us, that's 2 subjects for the price of 1).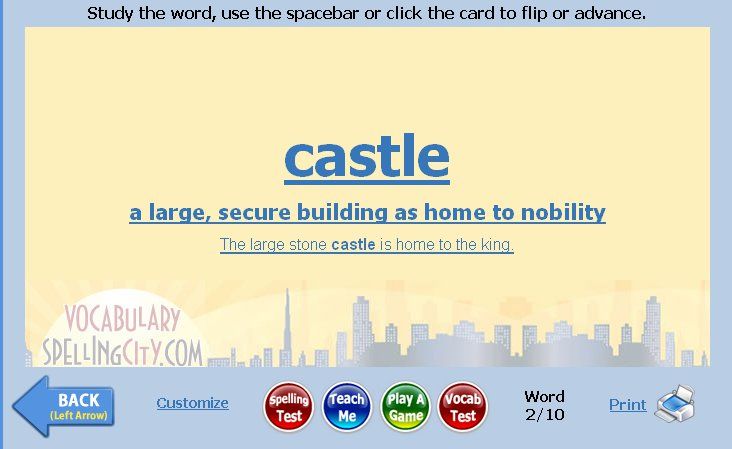 I was impressed -They could also practice geography- states and capitals, science vocabulary, math words and more. Sentence writing, paragraphs and analogies are included as well.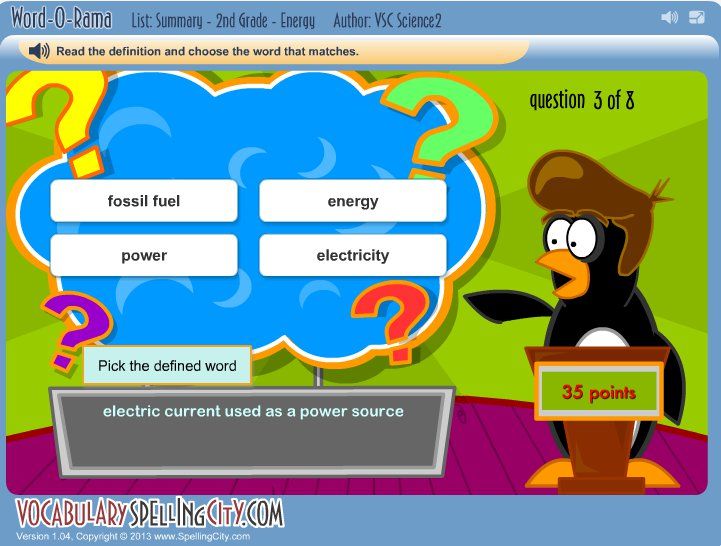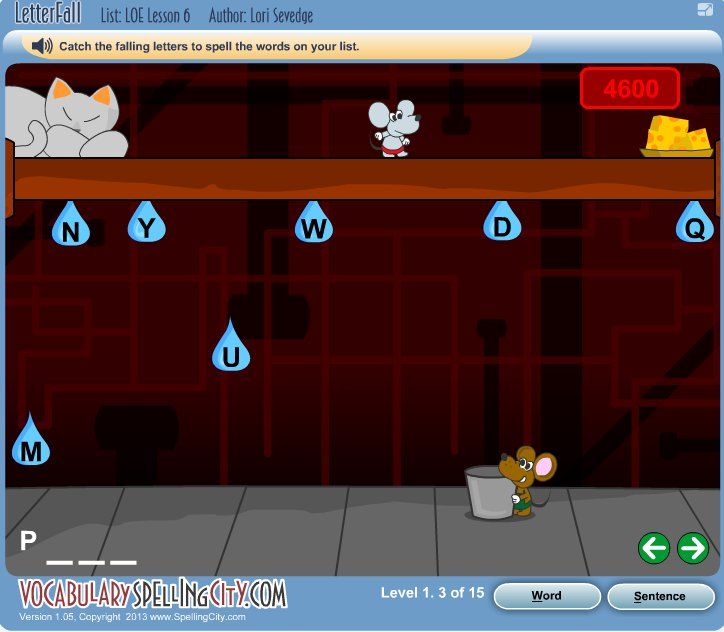 Of course, the games were their favorite. Playing Letter Fall, Hang Mouse and even doing Word Finds & Crossword Puzzles kept their attention on learning those pesky spelling words in a way that seemed more like fun. Maybe...spelling isn't that bad after all.

The Premium Membership allows the parent access to information - a great way to keep up with their progress. You can easily customize each child's plan. Frankly, I was excited that my testers were happy to do spelling - EVERY DAY.
Another plus - Access via
mobile app
for your tablet and smart phone. You can take all this fun with you, but don't let on it's really spelling practice... :-)
They offer a Free membership, so go ahead - give it a try, you can't lose. Their website has an
entire page of great videos
to explain exactly how to use this resource to it's fullest.
The Teaching Resources page
is a valuable tool for you too - don't miss it.
I will say, I was glad to have the Premium Membership with all the extra features - it's too affordable to pass up.

Click to read more reviews from the Schoolhouse Review Crew