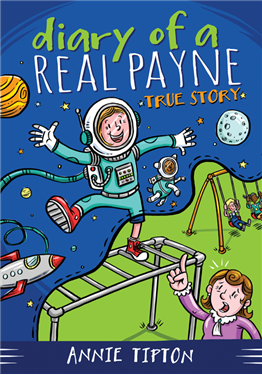 Diary of a Real Payne Book 1: True Story by Annie Tipton, Published by
Barbour P
ublishing
From their website:
" Diary of a Real Payne Book 1: True Story by Annie Tipton, Published by Barbour Publishing. True Story! . . . These pages from EJ Payne's diary will have you ROTFL as you witness her spunky personality and well-meant-but-often-misunderstood antics. You'll fall in love with this first release in the Diary of a Real Payne series as EJ records her thoughts and feelings about living in little old Spooner, Wisconsin (snooze!), eventually leaving her hometown to do big things when she's all grown up (oh glorious day!), and having to star in the role of lead angel in the Vine Street Christmas pageant (are you kidding me?). This colossal-fun series is overflowing with humor and memorable life lessons."
Written for ages 8-12 - 192 page softcover
Watch for Book 2 -
Church Camp Chaos
in March 2014!
Cost: $5.99 - Currently On Sale - $4.49
The Bentz Test Laboratory loves trying out new books, especially any that are a part of a series. My 10 year old tester could not put this book down!
My tester identified with the 10 year old Emma Jean Payne, aka EJ (main character). My tester even could relate to growing up in a small Wisconsin town (although, my tester was from MN - close enough). She is a confident and independent young girl. My daughter said - "This girl is just like me, she likes Little House in the Prairie, Anne of Green Gables and all the stories I like to read!" Also, she liked that this girl was a contemporary character, not someone out of "old history" - when did my tester stop liking history!?
This book was a fun read for her. Best of all, it is written from a Christian worldview and incorporates Christian values. It isn't a "preachy" sort of book, just a fun, entertaining read. I appreciated that it didn't need careful parental screening first, it can be very hard to find suitable reading material for this age group. Something that grabs and holds their attention, but meets the high standard we strive for.
My tester liked the format of diary entries alternating with the context of the story. It was a book quickly read, devoured actually!

My tester was eagerly sharing tidbits from the book with her friends, who are all wanting to read it too.

My daughters final analysis - "Two thumbs up! When does the next one come out? Put it on my birthday list!"
Click to read more reviews from the Schoolhouse Review Crew