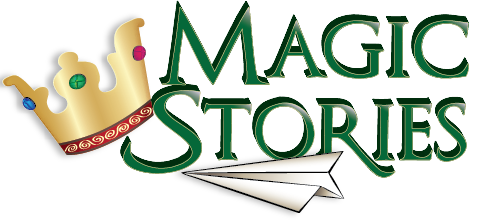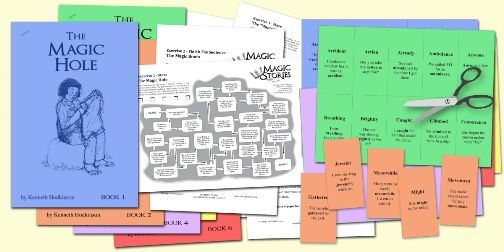 The Magic Stories from Allsaid & Dunn, LLC publishers of The Reading Game and authors of the Wordly Wise series
We have been learning to read for a loooong time at Bentz Test Laboratory! We are happy to introduce you to a new program -
The Magic Stories
from Allsaid & Dunn, LLC, who are the publishers of The Reading Game and authors of the Wordly Wise series. This is a supplemental program for readers at the 2nd/3rd grade level, designed to boost their reading confidence. It can be used as a follow up to The Reading Game (we did not use this).
The Magic Stories are a downloadable set of 6 stories.
The Magic Hole
The Magic Ax
The Magic Joke
The Magic Hotdog
The Magic Book
The Magic Box
Each story is around 20 pages in length with sweet black and white illustrations. You can print out the books and let your student color the illustrations, or read them digitally. The stories are optimized to work well on your tablet or e-reader. My testers loved having their "own" books on our Kindle Fire, and it made the reading even sweeter for them.
The stories are written well, and are a great complement to your regular reading instruction. The "magic" in the stories isn't the kind you think. These stories are filled with moral characters, and wholesome stories. (I wish they'd named it something different...) My tester in 3rd grade found them easy to read, and enjoyable. They are short enough for one sitting.
Each story comes with 4 additional printable exercises you can use alongside the stories for deeper discussion, creative writing and more. These exercises allow for plenty of imagination, as well as writing practice.
In addition, each story features a "Naughty 40" - once again, not the way you think, they are the are words new readers tend to struggle with.
The additional downloads contain printable flashcards for practicing these words, which do not always conform to straight phonics rules. There is a fun reading maze as well to test their comprehension of the story.
The Pre-Post Reading assessment is a great way to see if they are mastering those new words. A Running Record gives you an opportunity to see how well their fluency is. Both great tools for you with your new readers.
These are a great addition to our reading and my testers truly enjoyed them.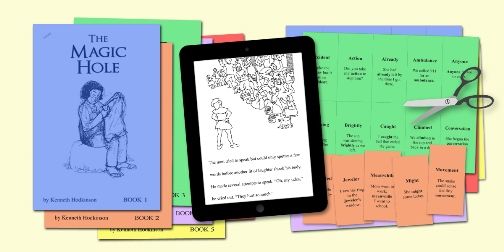 Allsaid & Dunn, LLC is generously offering a 25% discount Just use the code - "raisingreaders"



Find

The Magic Stories on

Social Media:
Hashtags: #hsreviews, #goodmorals, #character, #childrenstories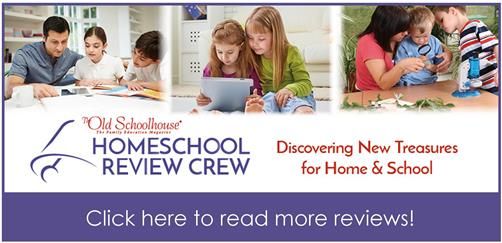 :